Honeymoon is surely one the best phases of a couple's life. It is the time to take an off from all the chaos of the wedding and indulge into the peace and serenity of the love. Honeymoon is unique, restful and romantic. It is, in a way, the first joint venture that a couple undertakes together which is what makes the honeymoon phase so unique from rest of all the life events. All in all honeymoons is synonymous to the word celebration – of love, of union and of a happy and peaceful togetherness. A once in a lifetime experience honeymoon-memories are what you going to cherish forever. So here is a list of top 10 honeymoon destinations in the world for all the couples out there to explore, enjoy and have a great time of togetherness.
10. Ku Samui, Island, Thailand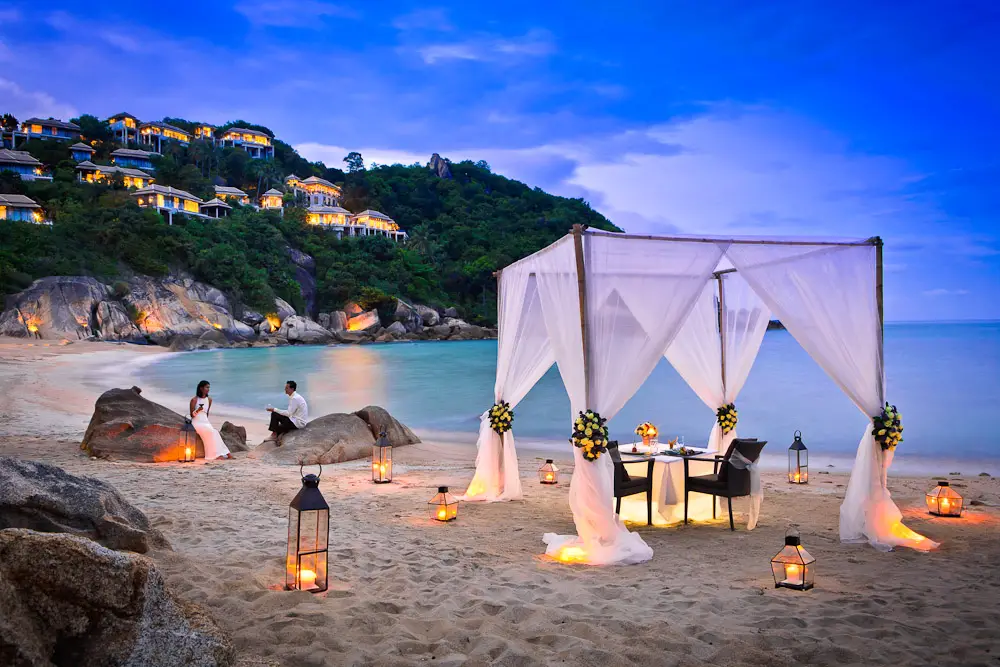 This is undoubtedly one of the best place to visit for your honeymoon. Located in Gulf of Siam, Ku Samui or Koh Samui is one of the most popular honeymoon destinations in Thailand.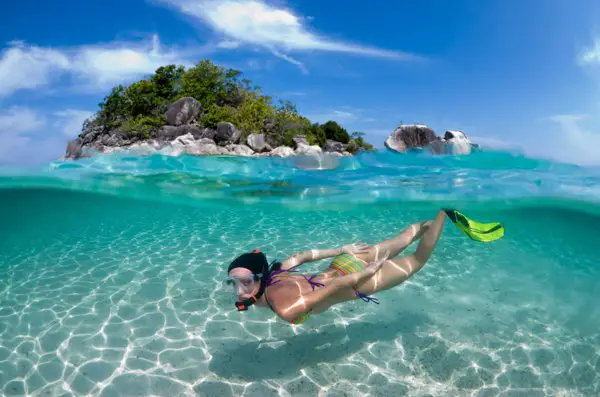 A part of Anthong Marine National Park, the island is full of lush greens which reflect both a sense of serenity of nature and adventure of wilderness. The island also guarantees wide range explorations for those who love adventure with diving and kayaking being the most happening activity among others. Beautiful resorts with friendly people add as the final topping on the cake guaranteeing a memorable honeymoon for sure.
9. Florida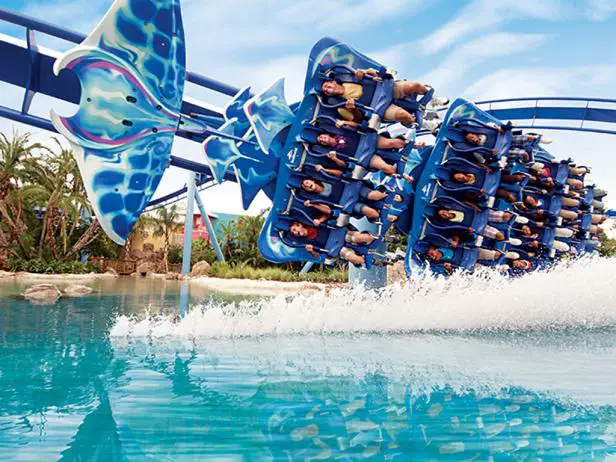 A place which has something for every kind of couple, literally! From incredible beach walks to thrill rides in theme parks, you ask for it and you have it in Florida. No matter whatever you preferences are Florida is the one place which is not going to disappoint you. Florida is surely the place if you are looking for a peaceful honeymoon with silent long beach-walks with the love of your life.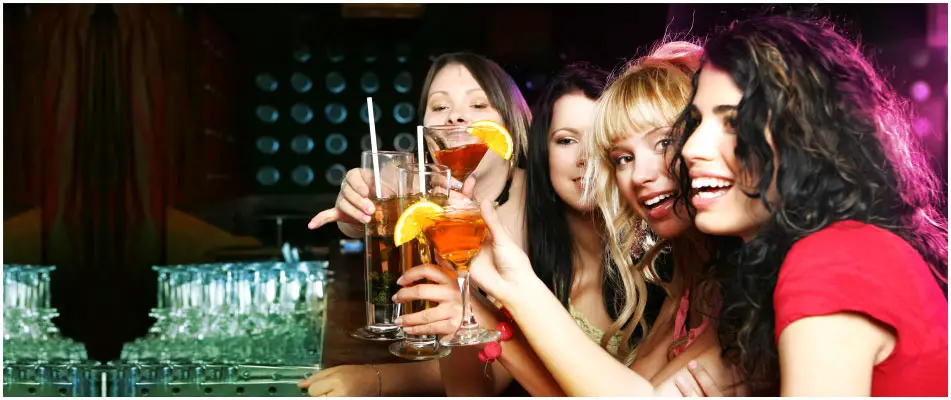 But Florida also offers a great nightlife with trendy shopping streets and dine-out options that offers a plethora of tastes.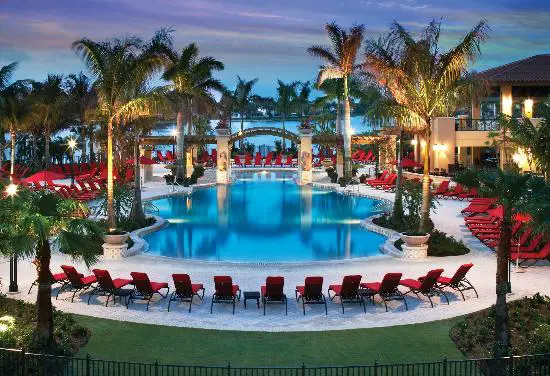 A beautiful combination of both wild and free spirits Florida offers a number of sophisticated beach resorts to come to after all the wild partying.
8. New Zealand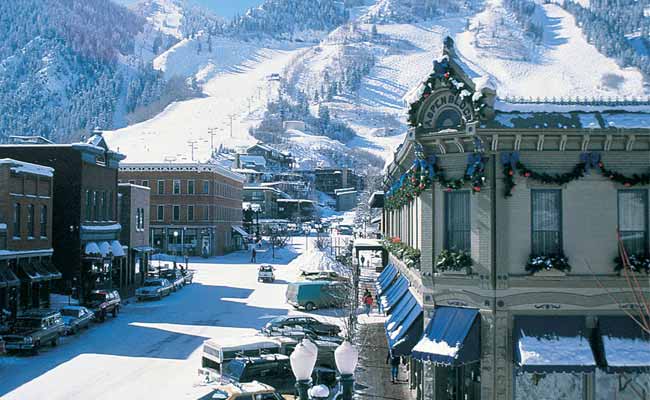 If you are a nature lover then New Zealand is surely the place for you. Nature here can be captured in its most unique form with the entire extravaganza. You will realize the nature's beauty in colder regions if you visit New Zealand and the diversity of the same.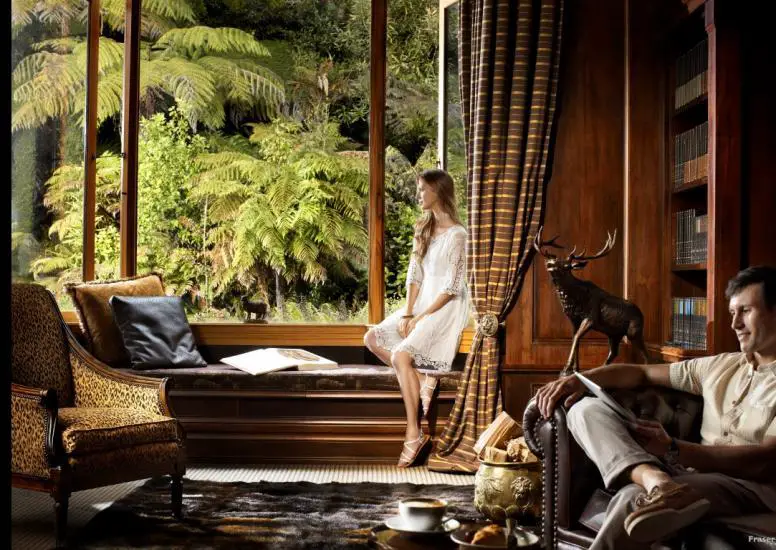 With diversified wildlife to spectacular waterfalls to unique plant species, New Zealand is paradise for honeymoon travellers who want to spend their special moments in the lap of nature.
7. Myanmar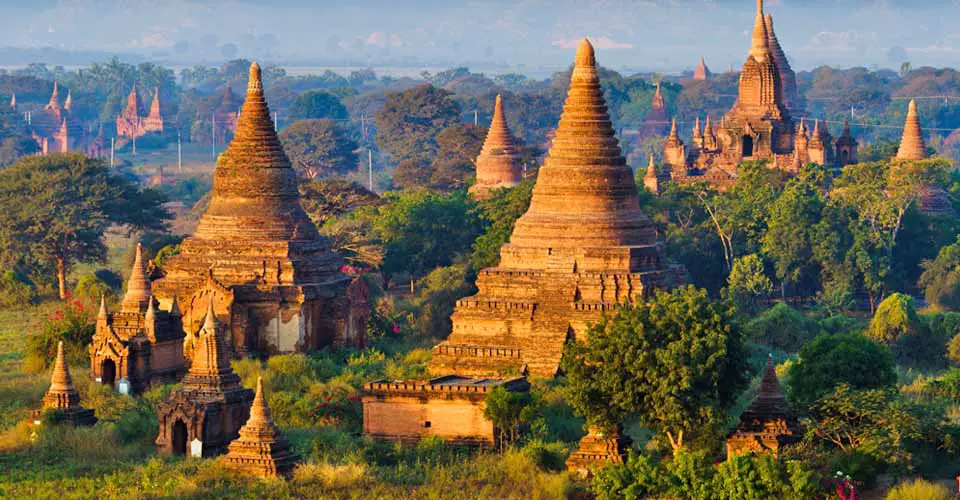 Okay I agree this is an odd choice for honeymoon destination. Yet I would happily bet on this one it is one of the unique places that you will ever visit for your honeymoon. Being the unlikely option it is devoid of any over-abundance of people which guarantees a calm and peaceful time with your loved one.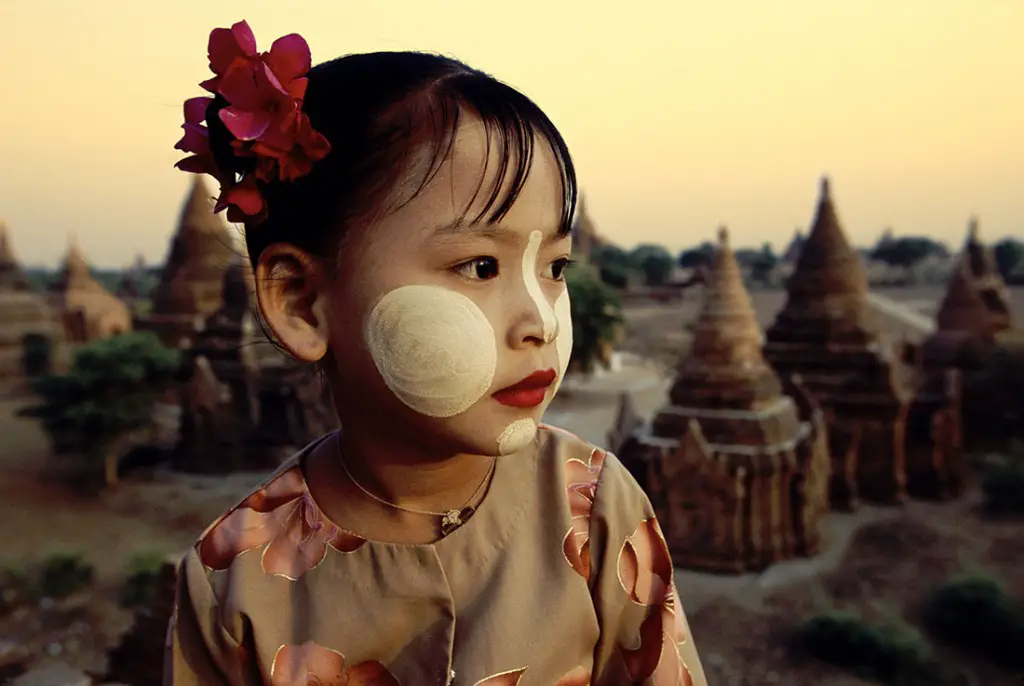 Further, it is an exotic destination which guarantees a lot of exploring options for the couples. It is the odd one out which essentially makes it unique for those who like to embark on new journeys together. Unlike other honeymoon destinations, Myanmar offers a completely different culture parts of which are still unknown to the global world. It has cuisines, especially traditional ones that bring a refreshing wave to your taste buds. Be it Yangon that offers great dining options in a backdrop of colonial architectures or brushing through the scenic gardens of Pyin Oo Lwin Myanmar is a sureshot visit for every honeymooners, especially for those who likes to keep it "unconventional".
6. Venice, Italy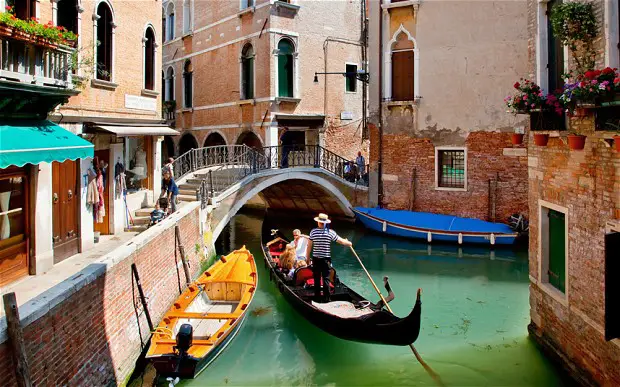 Toll of church bells, strong scent of coffee, twinkling of glass chandeliers, risotto, twisting streets opening up to bright market squares – sounds fun? Well, this is pretty much all about Venice located in Italy, one of the most romantic travel destinations of the world. One of the most enchanting and a must experience is the gondola ride which allows you to all cuddle up to each other and glide together through the enchanting Venetian canals. And your trip can't be complete without the delicious risottos along with some of the best sea food cuisines that Venice offers, and it tastes even more good if you are having it in a canal side diner where the food and the scenic view, both will surely mesmerise you.
5. Bali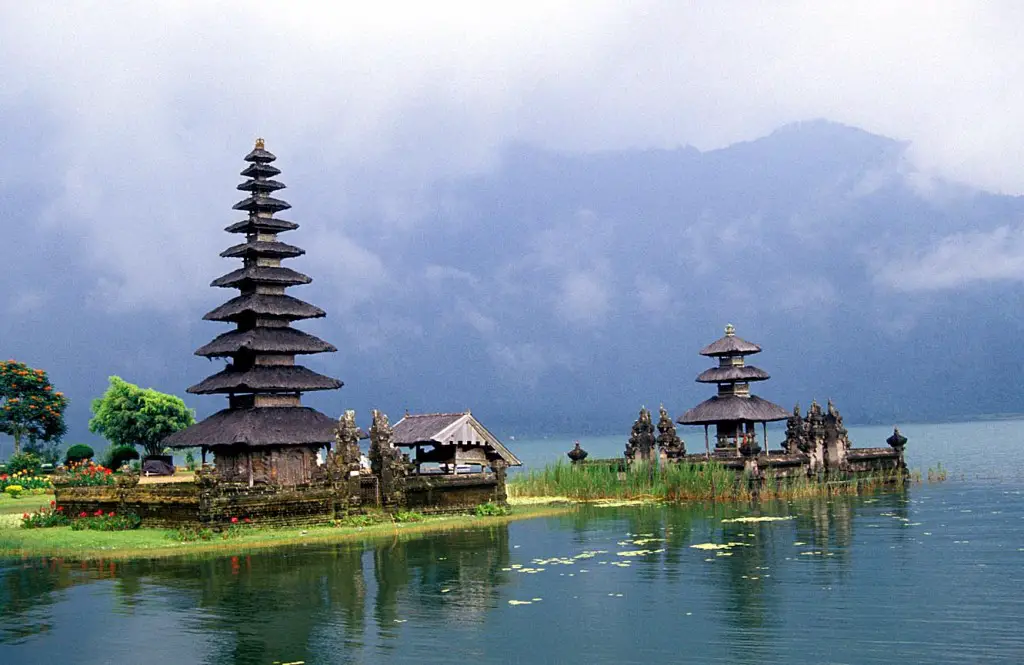 Love exotic lands outlined by volcanic mountains and lush greens? Then Bali is surely the place for you.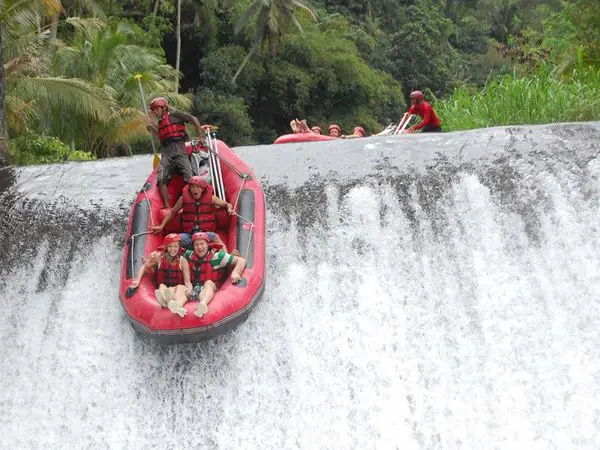 One of the most popular and best honeymoon destinations in Asia, Bali is known for its white sand beaches and a number of water-sport activities that it offers. And of course, then you have world-class and sophisticated resorts where you can simply lay back with your beloved and enjoy the nature's bliss in serene ambiance. You can also go on to explore traditional culture and cuisine of Bali, especially handicraft items for home decor or even for fashion, that are always high on popularity.
4. Santorini, Greece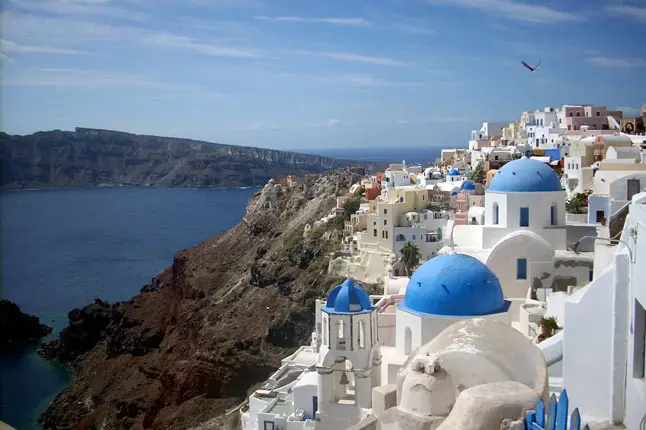 With history spreading all over it Greece is a yet another unique offering on the palate. Even though cities like Athens, Crete and Acropolis are worth exploring but Santorini stands out amidst all of them. Located in the Aegean Sea and created out of the remains of a massive volcano Santorini takes you to a different world altogether. With serene white buildings standing in a backdrop of dark blue waters Santorini is an excellent escapade from the world for the honeymooners.
3. Fiji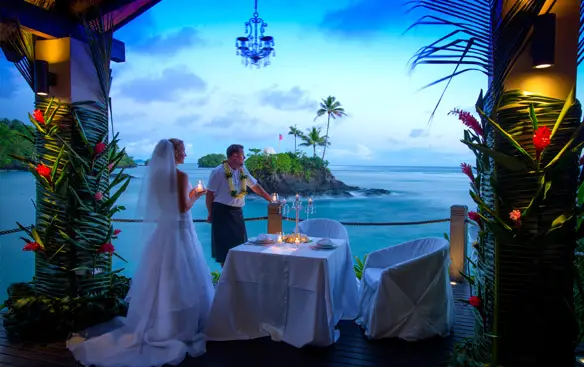 An ideal romantic escape, the tropical islands of Fiji have always been one of the most favourite romantic destinations for the couples. And if it is as special as your honeymoon then there is undoubtedly nothing better than Fiji. Offering some of the most excellent resort such as Tokoriki Island Resort and Vomo Island Resort, the ambiance of Fiji is all about pampering yourself and your beloved and relaxing in each others' arms. With many resorts having "only adults" couples actually do have a great time of togetherness in peace. From underwater diving into the deep blue to enjoying  a drink of bloody mary, if you are one of those couples looking for nature's bounty in abundance coupled with luxurious stay, Fiji is the place for you.
2. Hawaii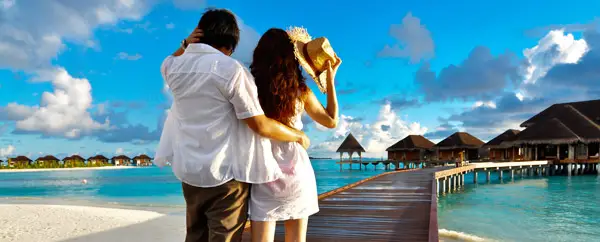 Enjoy a beautiful sunset from your beach front cabana or explore the under sea with your loved one, romance is everywhere in Hawaii. Offering a wide range of luxurious hotels with world-class spas honeymoon here takes various shapes from cruises to canals to cottages and resorts. Hawaii stands at top rank precisely because of its popularity as a romantic destination for honeymoon travellers who prefer it for its perfect mix of natural beauty and worldly luxuries. Hawaii has the perfect balance of the both thus offering a memorable to its visitors for a lifetime.
1. Paris, France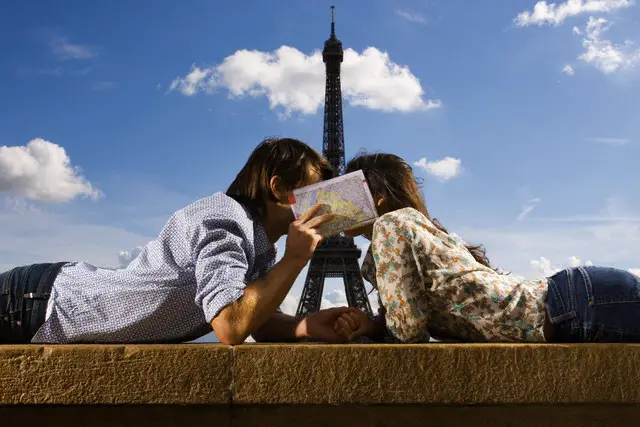 Synonymous to the word "romance" Paris is the city of lights and palaces and exquisite French style stores. Always known for their distinctive fashion sense French people are still dominating the fashion arena of the modern world. Paris, or region parisiene, as the French like to call it, is all about a rendezvous with the richly decorated streets, great foods and rich wine. Oh, and please check out the dining options atop Eiffel Tower which gives a magnificent and spectacular view of the city and a memory worth enduring forever.
So what you guys waiting for! just pack your bags and embark on a new journey holding hands together!!! Happy honeymooning…!! 🙂