8. Flea as: Donnie Thornberry
One of the many late-nineties, to early-thousands , thriving Nickelodeon shows was: The Wild Thornberrys . The Wild Thornberrys followed a family, living out in the wild in their van. Even having a talking chimpanzee, that only the main character, Eliza, could speak with. Donnie, voiced by celebrity, Red Hot Chilli Pepper's legendary bassist, Flea, is the youngest of the family. The Thornberrys take him in, after his family of orangutans are killed by poachers. He doesn't say too much, mostly noises, but Donnie is a very memorable member of the Thornberry family.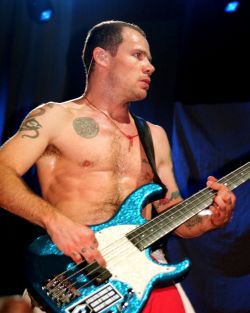 7. Levar Burton as: Kwame
Joining Patrick Stewart as an alumni from TNG, Levar Burton has been in multiple known roles. As Kwame, from the Captain Planet series, he has the power of earth. Although Reading Rainbow is one of his only leading roles, it shows in his various choices of work, Levar truly cares about making the world a better place.