In ancient times, volcanic eruptions were thought to be the curse of gods. But nowadays, we know that volcanic eruptions occurs because of glowing hot magma, which is being forced from mantle in the earth's crust through vents. Today, we are going to discuss on Top 10 most dangerous volcanoes in the world.
The most dangerous volcanoes
Our top 10 most dangerous volcanoes considered as dangerous because they have caused various destructions to our society people. These dangerous volcanoes wreak and erupt tragedy on our surrounding communities and to our environments. With the advancement in technology, we came to know, how these most dangerous volcanoes get erupted.
10. Santa Maria, Guatemala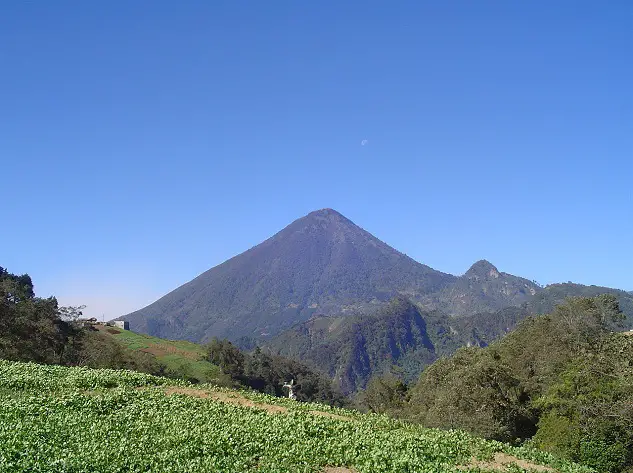 Santa Maria is one of the dangerous volcanoes which was last erupted in the year 1902. At that time, this volcano eruption was the fourth largest eruptions in 20th century and was the 5th volcanic eruptions of last 200 years. This dangerous volcano situated 130 Km away from Guatemala and the last volcanic eruption occurred in March 2011 due to the clash between cocos plate and carribean plate.
9. Galeras, Colombia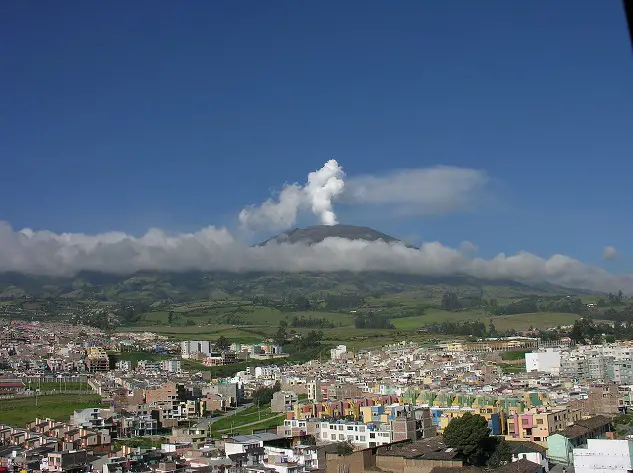 Galeras is the most dangerous active volcanoes of Columbia region and located near the Ecuador. In year 1993, nine people killed including six scientists who went to take sample of volcanic crater sample gases. After year 2000, this dangerous volcano gets erupted every year creating tremors for this region. This most dangerous volcano recently get erupted in January 2010.
8. Mauna Loa, Hawaii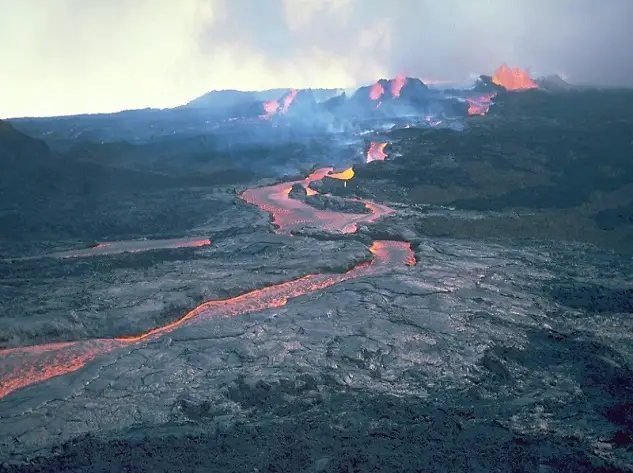 The name "Mauna Loa" means "Long Mountains" as is one of the most dangerous and largest volcano on earth. It's been largest because of its volume and area covered. It's the dangerous volcano that created the Island of Hawaii in the middle of Pacific Ocean. In year 1984, the intense eruption flows lava towards the populated city Hilo, but haven't caused any damage.
7. Taal Volcano, Philippines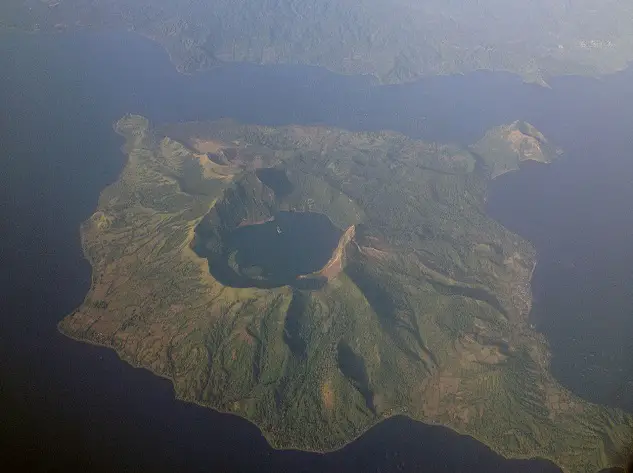 Taal is the most dangerous active volcanoes of Philippines. It is located just 31 miles away from the capital of Philippines, Manila on Luzon Islands. Taal lake was formed which is at center position because of heavy volcanic eruptions. This dangerous volcano having a standing height of 18,000 feet and its last volcanic eruption occurred in year 1977.
6. Ulawun, Papua New Guinea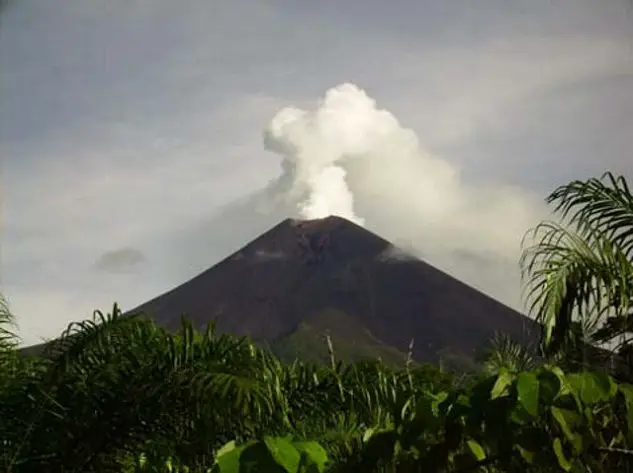 Ulawun is such a dangerous volcano which started erupting from 18th century. Because of dangerous volcanic eruption in year 1980, its ashes ejected upto 18 kms and destroyed an area of 20 square kms. It's the dangerous volcano which having the highest peak in Papua New Guinea. This dangerous volcano was lastly erupted in year 2010, whose ashes emitted upto 3.7 kms.
5. Mount Nyiragongo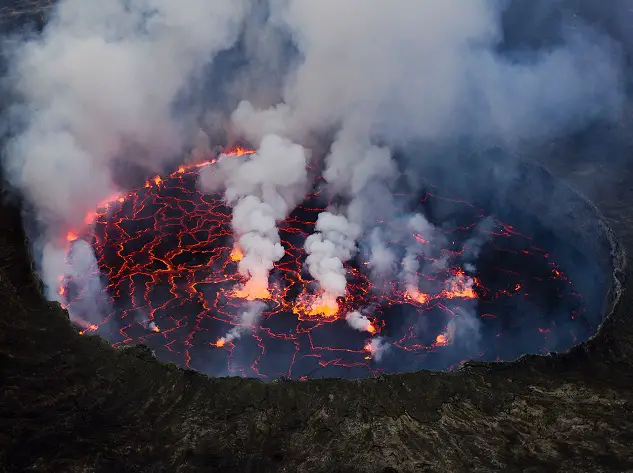 It's the most dangerous volcano on African continent located inside Virunga National Park. This dangerous volcano having largest lava lake which is 2 km wide in area. On January 10, 1977 because of deadly volcanic eruptions, its lava was flowing at 60 miles per hour causes severe damages to thousands of peoples and buildings. In recent time, 147 peoples were killed and 4500 buildings were destroyed due to dangerous volcanic eruption in year 2002.
4. Mount Merapi, Indonesia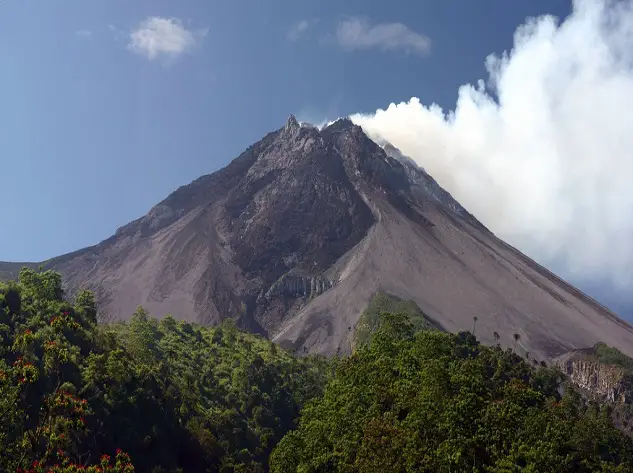 Mount Merapi is known as "Fire Mountain" and it's the dangerous volcano which is located between the border of Indonesia and central java. It's the most dangerous volcano of Indonesia. This dangerous volcano regularly erupting since 1548. Its lava dome, constantly increasing after the gas explosion in 1969. Recently in year 2010, because of volcanic eruption, it creates problems for people living near the flank of this volcano.
3. Sakurajima, Japan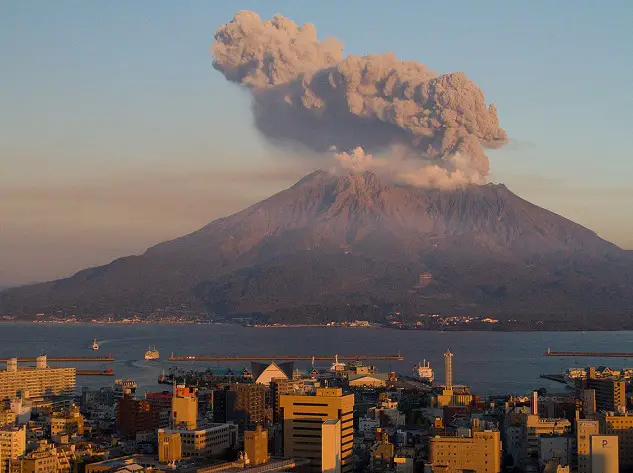 This dangerous volcano having highest volcanic activity by which many experts referred to as "Vesuvius of east". Because of dangerous volcanic eruption in 1914, it connected the former island with osumi peninsula. Due to high volcanic eruption, it creates the white sand islands in this region. It's the most dangerous volcano of japan, making regular explosion from Sakurajima peak.
2. Mount Vesuvius, Italy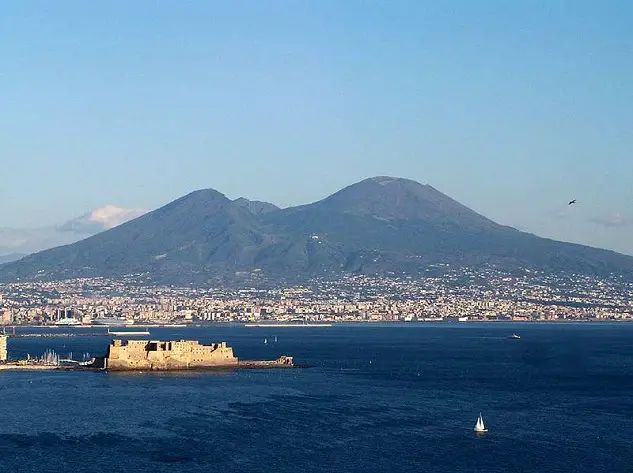 Mount Vesuvius is the most dangerous volcanoes of this world. This dangerous volcano is located 9 km east of Naples. Because of its dangerous volcanic eruptions, the area regions close to Mount Vesuvius makes them densely populated volcanic region in the world. Due to massive eruption in 79 AD, this dangerous volcano buried the city of Pompeii and Herculaneum. This world most dangerous volcano was last erupted in the year 1944.
1. Eyjafjallajokull, Iceland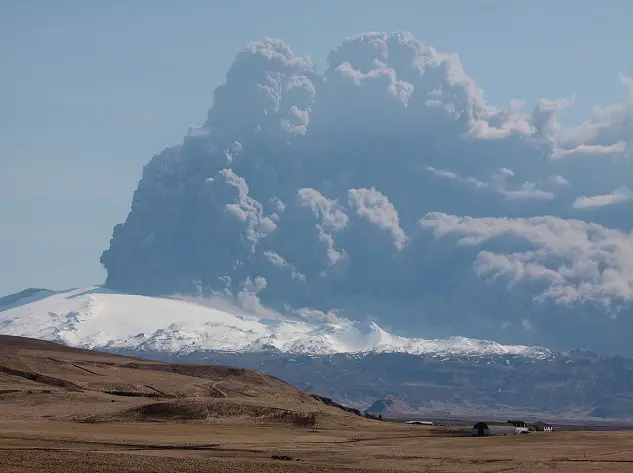 Eyjafjallajokull is the most dangerous volcano of this world and recently it has been erupted in the year 2010. It's one of the smaller ice caps of Island which is situated to the west of Myrdalsjokull and north of Skogar. This dangerous volcanic ice cap covers the caldera of volcano with summit elevation of 1666 meters. In year 2010, this dangerous volcano erupted three times – on 20th March, in mid of April-May and in June. Because of destructive volcanic eruption 500 people were killed, but on 14th April, it erupted with 20 times more powerful, then its previous one which causes substantial disruption to air traffic across Northern and Western Europe.