Shoes like Diamonds are a girl's best friend. Every girl loves an expensive gift especially when it is a shoe. Some shoes are cheap. Some Shoes are affordable. Some are so expensive that their price will shock you. But the rich and royal always prefer such shoes. It gives them a sense of pride and confidence. You must be wondering how these shoes look like. Here is our list of the Top Ten Most Expensive Shoes in the world.
10. Stuart Weitzman Diamond Dream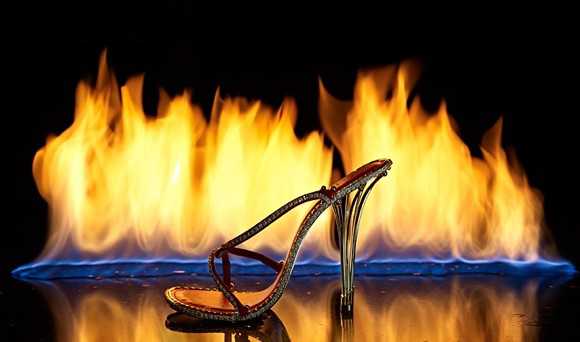 This magnificent pair has one thousand four hundred and twenty gleaming diamonds encrusted within it. This was created along with Jewelry designer Kwiat. This pair was worn by Anika Noni Rose during the 2007 Academy Awards. She looked stunning as she wore this pair. Everyone was looking at her feet. Almost every women alive dreams of wearing this pair. It's worth $ 500,000.
9. Original Ruby Slippers from 'The wizard of Oz'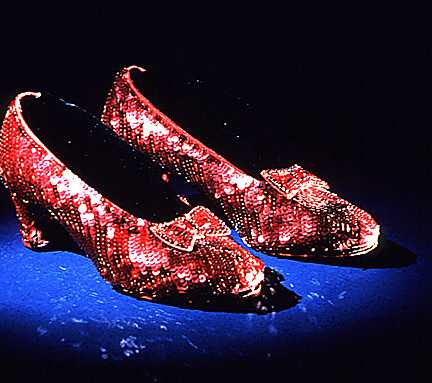 Every girl who watched Wizard of oz as a child dreamed of having these shoes. Only 3 pieces of these shoes exist today. One of them was recently auctioned  for the gigantic amount of $612,000. The third pair of these magnificent beauties is on display at the Smithsonian's National Museum of History. These red shoes are absolutely peerless. Every girl aspired to have Dorothy's red shoes!
8. Stuart Weitzman's " Retro Rose" Pumps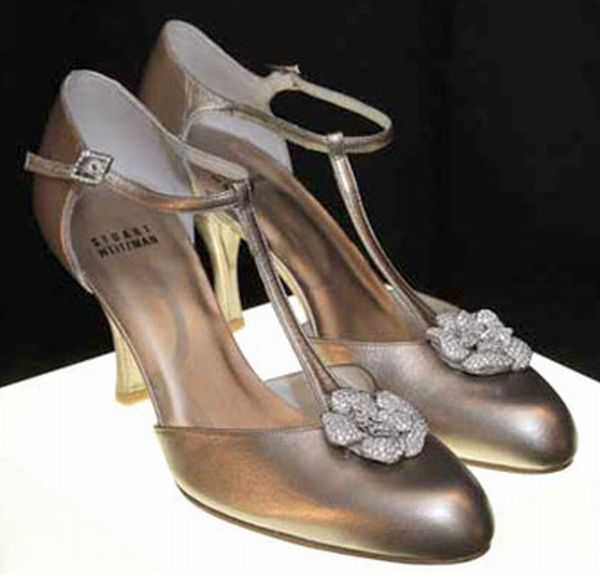 These shoes were made to relive Golden period of 1940 Hollywood. Its made by using the then-famous 'T-strap. A hundred carats of one thousand and eight hundred Kwiat diamonds were used to make the roses in the front of the shoes.  Four hundred of these glistening stones were used to make the rest of the shoe. Absolutely Marvelous. It's worth 1 million dollars!
7.  Stuart Weitzman's Marilyn Monroe Shoes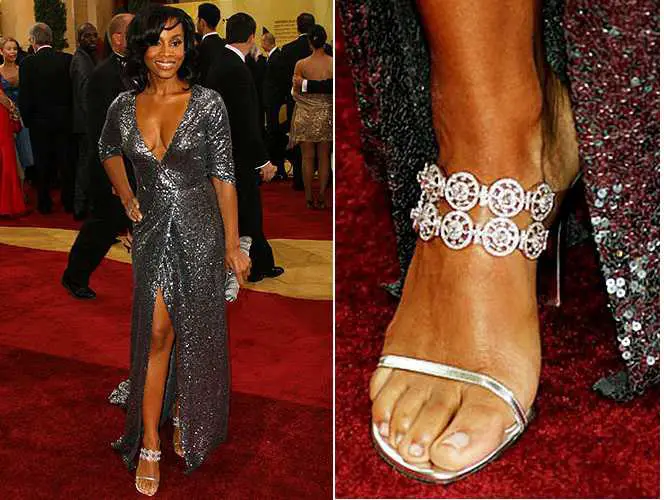 Glittering Swarovski crystals  adorn these shoes and make them absolutely flawless. These shoes were worn by Regina King at the 2005 Oscars. They are a result of some shrewd craftmanship and equisite designing. This is something to stare at for hours! At a recent auction, these shoes managed to fetch a Million Bucks. They are worth a gigantic amount of money.
6. Stuart Weitzman "Platinum Guild" Stilettos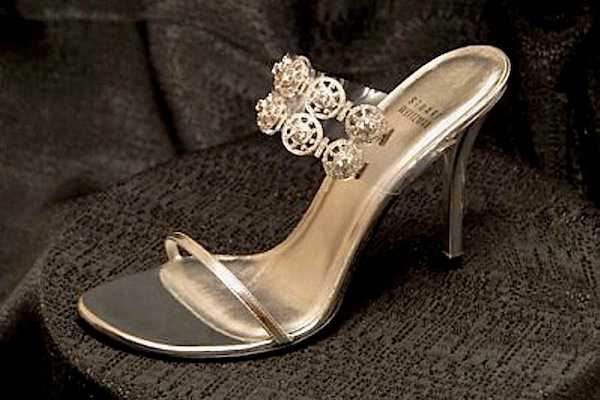 Four hundred and sixty four diamonds were used to create this exquisite beauty. Mexican actress Laura Harring of "Mulholland Drive" fame wore them for the first time at the Oscars. They are the fantasy of almost every girl alive today. She was escorted along with a series of Bodyguards to protect the shoes. They are worth $ 1,090,000.