It's every girl's fantasy to wear a beautiful and expensive wedding dress. Some weddings are beautifully crafted. The material used, the stones applied, the dishes served and the hand stitching makes it very expensive. Just for a single day, tons of money is spent for an expensive wedding. But it is absolutely worth it. The event looks beautiful and elegant. Let us check out a list of the top ten most Expensive wedding's in the world.
10. Liza Minelli and David Gest( 4.3 million $)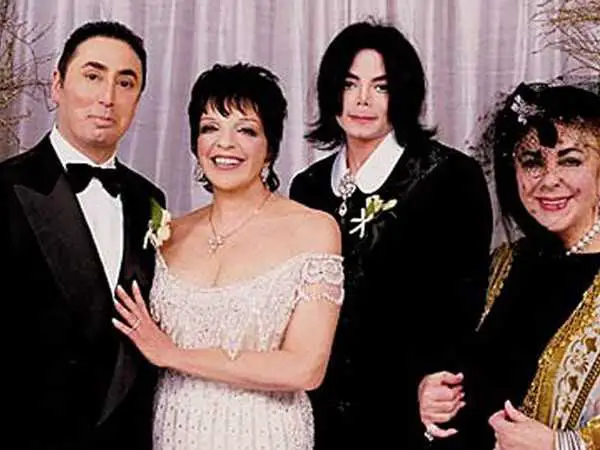 This lavish wedding ceremony was held on 16th march 2002. It was held in  Marble Collegiate Church at the New York City. Michael Jackson was a part of the ceremony. The wedding boasted 12 floor cake worth $40,000, flowers of worth $700,000 and more than 500 staffs. One of the most lavish weddings ever held.
 9. Chelsea Clinton & Marc Mezvinsky ($4.8 million)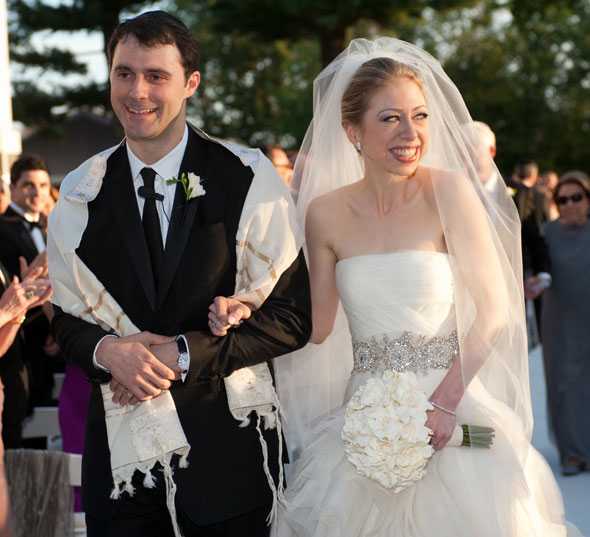 The whole wedding cost around $ 4.5 million. The wedding was held on 31st July 2010 in New York City, United States of America. America's top designer Vera Wang designed the wedding dress. Oprah Winfrey was a guest at this lavish wedding. Around $200000 was spent on the security of Mrs. Winfrey. The cost of the cake was about $11000. orchid, garden rose and Casablanca were around $500000. The bride wore a chiffon gown with a princess cut skirt and with a rhinestone.
8. Wayne Rooney & Coleen Mc Laughlin ($15 million)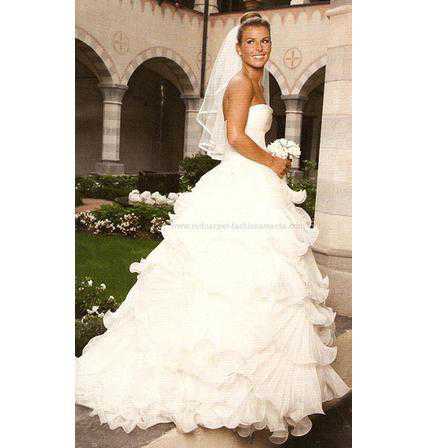 About $ 15 million was spent on this lavish wedding. The wedding was held on 12th June 2008. The Bride's gown was worth more than  200,000 Euros. It was  studded with crystals and pearls. Five private jets were arranged for 64 guests. The wedding ceremony was a 4 day event. Wedding pictures and related information was provided for a whooping $ 5 Million. The guests were royally treated!
7. Vikram Chatwal & Priya Sachdeva ($20 million)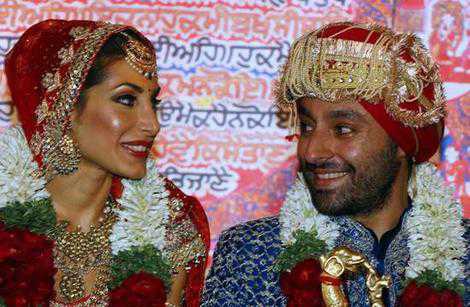 A Big Fat Indian wedding. About $ 20 Million was spent on this lavish wedding. It was held on Feb 2006. A ten day wedding held at various venues in Delhi, Mumbai and Udaipur. Special chartered jets were hired for 600 guests across the world. Guests from more than 26 countries were present at the wedding. Bill Clinton was one of the guests at the wedding. Many famous Bollywood celebrities were a part of the wedding.
6. Andrey Melnichenko & Aleksandra Kokotovich ($30 million)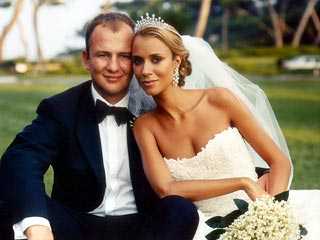 About $ 30 Million Dollars were spent on the wedding. It is the net worth of many well known celebrities! The wedding was held on September 18, 2005. The wedding was held in was held on September 18, 2005. Christina Aguilera and Whitney Houston gave a very good performance on the wedding event. Both the singers were paid f $3.6 million  for a single performance!  The Andre is a Business man whereas Aleksandra is a model.