Pakistan may be in the news for all the wrong reasons, but it is one of the most beautiful places in the world. Every year, hundreds of foreigners come to Pakistan for tourism.  For tourists, Pakistan has it all. There are many places you can visit in Pakistan. Tourists can choose from the Karachi beach to Karakoram Highway that ends in China, from the wilderness of Balochistan desert to the rugged mountainous terrain of K2. There are so many wonderful and historical places one can visit in Pakistan. The people of Pakistan are also very warm and hospitable to the tourists. Pakistan has been blessed with so many natural places, ranging from deserts to the world's second highest peak, K2. There are lakes, glaciers, green valleys, flowing rivers, green meadows, steep slopes and mountains. With so much natural beauty, it is no wonder that Pakistan is one of the most popular tourist destinations for tourist all over the world.Following are the Top 10 Best Places To Visit In Pakistan.
10. Naran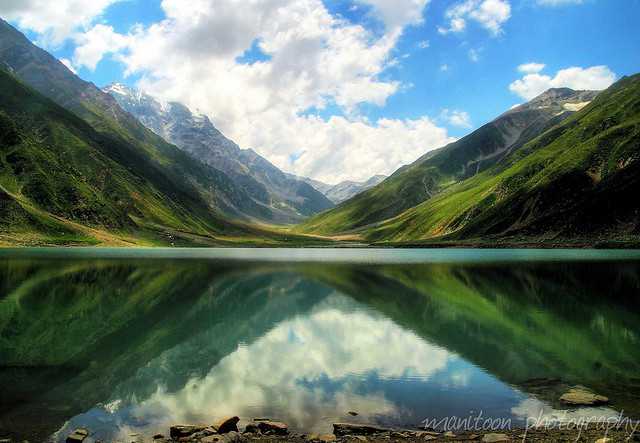 Naran, located 119 kilometers from Mansehra, is one of the most frequently visited areas of Pakistan in the summer. Tourists, both local and foreigners, go to Naran to enjoy the picturesque valley and to escape from the summer heat in the south. There are many places in Naran which one can visit. There is the immensely popular Lake Saif-ul-Malook located here, along with the peaceful, Lulusar and Ansoo Lake. For peace lovers who like quite and wilderness, there is Babusar Top, Dudipatsar Lake along with many other places. The location of all these beautiful spots make Naran a popular tourist spot in Pakistan and definitely one of the places you must visit in Pakistan.
9. Swat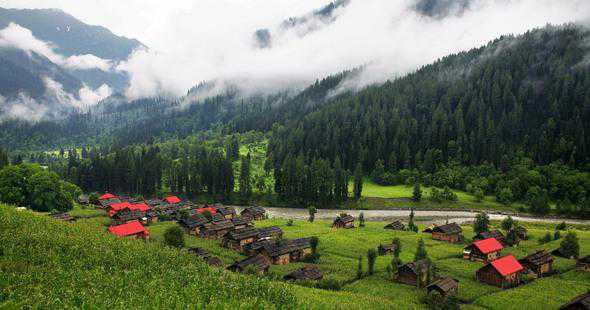 Swat is one of the most beautiful places in Pakistan. Often called the "Switzerland of Pakistan" because of its scenic beauty, Swat is a popular tourist spot. Swat is a place one must visit at least once in a lifetime. Located in the province of Khyber Pakhtunkhwa, Pakistan, Swat contains great natural beauty like mountains, clear rivers and lakes and green meadows. There is also a skiing resort in Malam Jabba for tourists. Swat is open for tourists all year. In winters, skiing competitions are held in the skiing resort.
8. Snow Lake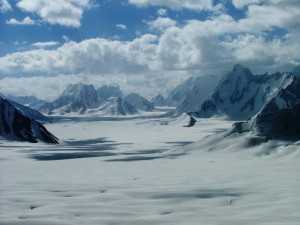 Snow Lake is popular spot for foreigners, who try to visit it in their visit to Pakistan. But because of the extreme hike and landscape, it is really difficult to reach Snow Lake. Snow Lake is located 16,000 feet  above sea level. It lies in the Karakoram mountain range.  Conway, a visitor, described Snow Lake as "beyond all comparison the finest view of mountains it has ever been my lot to behold, nor do I believe the world can hold a finer." It is very difficult to reach there and only around 200 people reach there annually but those who do say its a dream.
7. Neelum Valley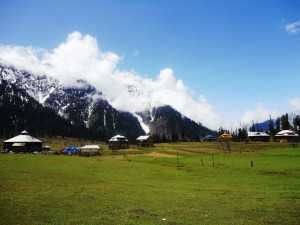 Neelum Valley is situated in Azad Kashmir and is heaven on earth. It stretches 144km and is filled with dense forests. Places like Arang Kel, Sharda and Taobat are majestic in beauty and offer breathtaking view of greenery. It is one of the most beautiful places in the world and anyone visiting Azad Kashmir must visit this heaven on earth.
6. Leepa Valley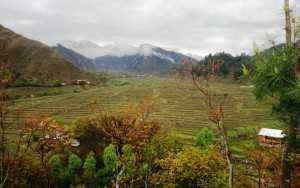 Leepa Valley is located in Azad Kashmir. It is one of the most beautiful places in the world and a must visit place in Pakistan. The jeep track from Reshian to Muzaffarabad is also really thrilling and absorbing. The natural beauty on display is heavenly. Leepa Vally has a literacy rate of 97%, the highest in any town in Pakistan. In Leepa Valley, there are 26 villages, and the villages are surrounded by high mountain peaks. A river also flows in Leepa Valley. Its beauty cannot be described in words. Leepa Valley is a place you must visit in Pakistan.
5. Concordia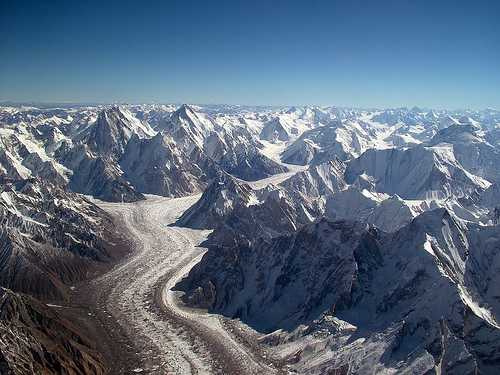 Concordia lies in the heart of Karakorum range. 4 out 14 of the worlds' 8000s are situated here. Those tourists who don't like climbing can come here and enjoy breathtaking views. K2 is also located here. The landscapes are really rugged and one must have sufficient experience of trekking before embarking on a journey to Concordia. Concordia is a popular spot for foreigners, who visit it when in Pakistan.
4. Deosai National Park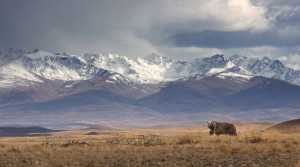 Deosai or "Land of Giants" is situated in Skardu at an elevation of elevation of 4,114 meters. It is the second highest plateau in the world. The Himalayan Brown Bear is found here. Deosai Lake can also be visited which again is a marvel of nature. It is one of the best places to visit in Pakistan and a must for people who love wilderness.
3. Hunza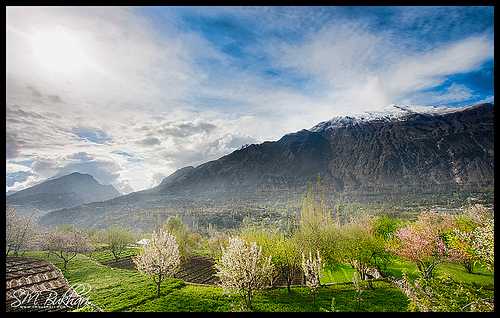 Hunza is located in Galgit-Baltisatan at a height of 8,200 ft. The valley is a popular spot for tourists because of the spectacular scenery. The people of Hunza are very friendly and hospitable.  In fact Hunza has the highest literacy rate in Pakistan. Hunza is a place which is visited the most by foreigners. Hunza is a complete package. You have the river, lakes, glaciers, mountains and steep slopes all in one place. It is truly a marvelous site. The hotels in Hunza are also first class. This is a must visit place in Pakistan.
2. K2 Base Camp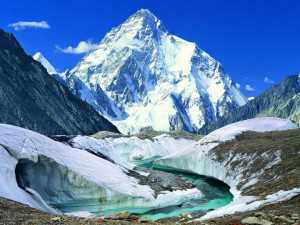 Every year, tourists travel from all parts of the world to visit the K2 Base Camp. Visiting the Base Camp is once in a lifetime experience. One reaches the Base Camp after a trek of 7 days and is then welcomed by the sight of the mighty K2 itself. This journey to theK2 Base Camp is not for the faint hearted. It is a journey of soul searching and that is why it is a place one must visit at least once on a lifetime.
1. Fairy Meadows

Fairy Meadows or "the heaven in earth" is located at the west of Himalayan range. Fairy Meadows has lush green meadows and and it is a very relaxing place. The view of Nanga Parbat is indescribable. Legend says that this is fairies' heaven. The jeep trek to reach Fairy Meadows  is thrilling and  a point comes that jeeps no longer can go forward. There one has to walk or ride a horse to reach Fairy Meadows. One can camp or stay in cottages built for the tourists.  April to August is the best time to go to Fairy Meadows.