Startups seem to be in thing in the market for the past few years now. They are rapidly growing in the market globally attracting leading shares and the youth to support them. Most of the times they seem to provide a good platform for the youth who actually tend to connect with the new and fresh ideas that these startups usually offer. In a way, startups are like those fresh breath of air that makes us to realize and see the market in a new way. They actually open up new dimensions in the market place. They are the result of some of the exquisite creative ideas of some intellectuals but the bitter fact remains the same that most of the startups fail in the first three years; hardly any startup can sustain in the long run. It is a harsh fact but it is THE FACT.
Currently they seem to have all the fun with creating new ventures to making rapid money in short span. Most of the startups more or less seem to earn well in a short span of time. Yet only few of them seem to survive in the long run; mostly just disappears into thin air after certain span of time. Even though there are multiple reasons why a startup fail, let us look at some of the main reasons why many startups usually fail after just played for few innings or so:
10. Lack of Capital/Ran out of Money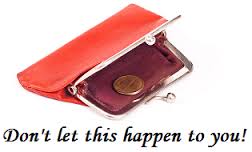 "Cash is King"
Well, this is right. Most of the time the startups initiate their journey without actually pre-planning their capital investments. As a result they soon run out of money to invest further. Consequently it adversely effect their planning and work execution diminishing even the little hope of gaining something from the market.
9. Conception of Wrong Product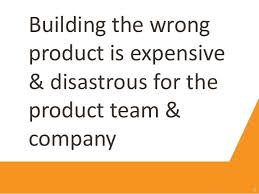 Starting up a product without actually targeting the potential customers is one of the worst ideas to start with. It is a bad move altogether which not only costs the entrepreneurs but also become a source of great pain for the customers! Conception of a wrong product which is of no use in the market or to the consumers is simply a bad idea to start your company with.
8. Lack of Unique Ideas in startups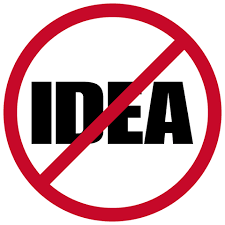 If your product fails to deliver something unique to the customers other than what other similar products already have in the market then your product is bound to fail. One needs to give competitive advantage as compared to the other products already available in the market. Instead, what most entrepreneurs end up doing is copycating the other similar products in the market ensuring their way to failure.
7. Wrong Team/Lack of Passionate and Interested Workers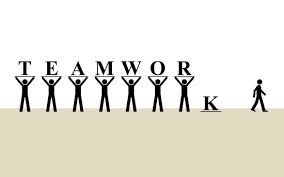 Often in a hurry to launch their product or start something of their own, entrepreneurs tend to involve wrong kinds of people into their group. These people have either less or no knowledge or interest leading to poor creativity regarding the product. This leads to product failure as the people working or involved never give their best to the product creation or other related matters.
6. Lack of Passion Towards Work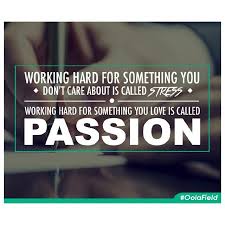 Admit it, if you don't love the work you are doing it is definitely going to spoil up everything including yourself. Having a strong passion for your work is a must have especially when you are an entrepreneur. It is your passion only that drives your company and the entire team. But soon the passion simply frizzles out in thin air paving the way for downfall.
5. Lack of Leader/Leadership Quality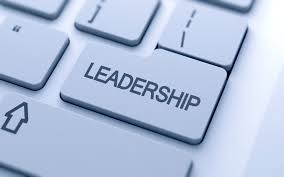 Startups always need a good and proper leader who can lead the team to its success or desirable outcome. A leader is someone who not only leads the team but guides it through thick and think. He/she is like a mentor whose absence may increase your chances to make mistakes thus more chances of failure. The leader can guide you from falling off the cliff by taking wrong decisions.
4. No Value for Time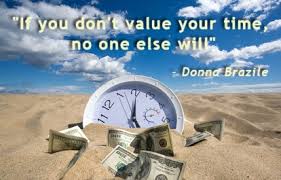 "Time and Tide Waits for None"
That's precisely what the wise men said and guess what… they were damm right!!! Slowness to launch products in time, unnecessary delays in production or simply launching it too soon without proper planning leads to failure for sure. One needs to execute his/her ideas on the right time and right place to extract the maximum gains out of time. Negligence of time or no concern regarding the same is the main source of most of the startups' failure.
3. Poor Accounting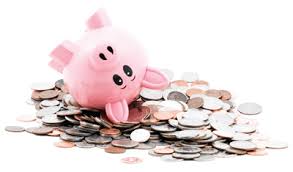 Accounting is synonymous to cash. If your company is not having a proper accounting team consider that cash flow to be invisible in no time. Having a good accountant my friend is what is another must have for the startups which are usually rather tight on cash. A good accounting team also helps in controlling, shaping and grooming the company's future ensuring a good competition in the market for a long run. It is that backbone that ensures a company's safety which it can fall back upon in case of temporary losses.
2.
2. Operational Inefficiency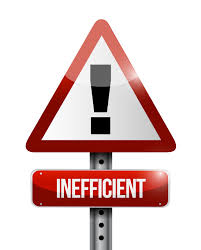 And by this I mean all the possible kinds of professional efficiency that startups mostly have in their kitty. Lack of professional attitude towards your work, an excessive casual attitude, spending too much in the name of company, or any kind of related behaviour can seriously cost you heavily.
1. Unawareness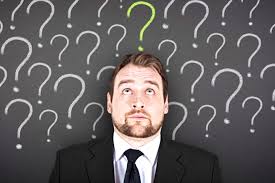 Unawareness about the changing market or other competitors or any kind of casualness towards your surroundings has proved to be one of the major reasons for startups' fialure. This point somehow culminates into everything. Many a times, startups blinded by the passion of their products simply sideline the product of their competitors. This over-confidence about your own creation is one of the extremely bad attitudes toward your work. This, when coupled with serious unawareness about your competitors leading to launching products which are already there in the market, may be in cheaper prices. A good market study, along with the good market study and analysis of your competitors can really help startups accelerate their growth boosting up their position in the market.