Men with wealth have always dominated the face of the earth since centuries. And for obvious reasons they have always been the talk of the town. We all have at least for once in our lifetime thought of hitting the jackpot which would take us straight to the gates of fame and name and wealth. But there are only the few lucky ones; there are only few lucky ones who have it all as a follow up of their wealth. So here is the list of top 10 richest men of the year 2015 some of whom you may have known for they are a regular on the list and some of whom may have a truly inspiring stories behind their success:
10. George Soros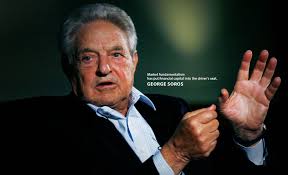 One of the most successful stories in the history of hedge funds this follows a somewhat rags to riches tale. Surviving the Nazi occupation of Hungary George Oros finally secured a job in an investment bank in London. At the end of the day he achieved a doctorate degree in philosophy, moved to New York and launched his Quantum fund which has scored around 40$ billion since its inception in the year 1973.
9. Carl Icahn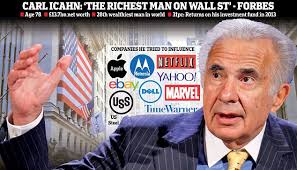 Considered as the riches man of the World Street and now on the top 10 list richest men's list, Carl Icahn began his career as financial broker on Wall Street in 1961. In seven years he founded Icahn & Company and gradually went on to sweeping the floor by taking control of individual companies. Building a reputation for himself in the course he began to be popularly known as "Raider" as he ferociously took over The Wall Street in 1985. Apart from this he has held important positions and control in several companies over the years that include some of the big and well-reputed names such as Western Union, Viacom, Revlon and Herbalife.
8. Sergy Brin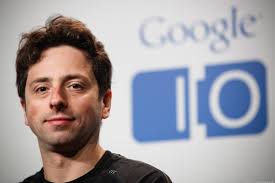 With a net worth of $24.4 billion Sergy Brin is one of the co-funders of Google. Hailing from a Jewish background life has not been easy for this chap who was often subjected to discrimination in his life. Currently he is in the control of Google X that focuses on innovative projects such as Google glass. Sergy Brin is a graduate from Stanford University holding a doctorate degree in computer science.
7. Larry Page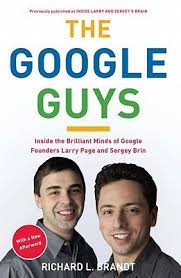 Together with Sergy Brin, Larry Page are is the founder of Google. Following the footsteps of his father who was a Doctorate degree holder from Stanford University, Larry took up the Google project as his thesis topic in which he began to explore the World Wide Web and its graph. Thus how the first version of Google was created and developed it over the years.
6. Jeff Bezos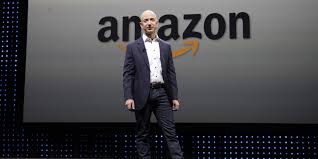 Father of Amazon.com, Jeff Bezos is currently, together with his child Amazon, holds the majority of the shares in e-commerce market as an online place to buy books and other wide variety of products. Surprisingly, the giant e-commerce marketing portal was conceived in a garage  in 1944 and gradually it went to become … well… as they say it, is history.
5. Sheldon Adelson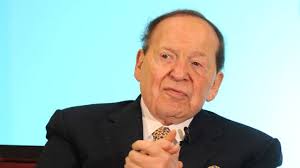 Currently known as Casino Magnet, the early life of Sheldon Adelson was far from the glamour of casinos. Starting off with small business ventures ranging from candy vending, charter buses, toiletries and chemical sprays he went to become a millionaire. But as they say not all are capable of handling success or wealth; one should know to keep them. The same happened with Adelson who lost his fortune not once but twice. Although he created more than 50 businesses of his own it is the casino sector which earned him the maximum. His Las Vegas Sands are worth more than any casino companies inUnited States and now this has made him one of the richest men of the world. In 2013 it was recorded that he made an average of $32 million per day.
4. Michael Bloomberg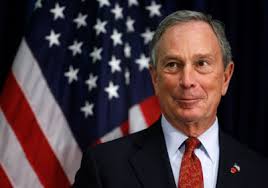 Once considered as one of the richest mayors in United States, Michael Bloomberg has stepped beyond and entered into the global arena making it to the list of top 10 richest men in the world. With a BSc. degree in Electrical Engineering from John Hopkins University and MBA from Harvard Business School he started off as a general partner in Salomon Brothers, an investment bank on Wall Street. Today with a tag of one of the richest men in the world he has promised $100 million for the eradication of polio with a total contribution of $ 2.4 billion to various charitable causes.
3. Larry Ellison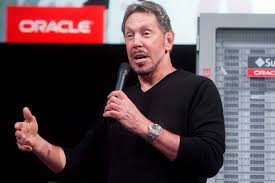 With a net worth of $41 billion Larry Ellison initially worked on a database called Oracle which later turned up to be the Oracle Systems Corporation. A legacy created by him is duly carried forward by his daughter Megan who has funded a series Hollywood blockbusters including American Hustle, and Larry Ellison himself makes a brief appearance in Iron Man 2. Apart from one of the richest men Larry Ellison is also one of the significant philanthropic figure today with most of his shares being donated to various charitable causes.
2. Warren Buffet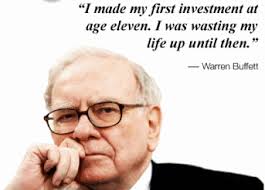 A smart investor with a practical vision, Warren Buffet is one of the most famous rich man of the world beside the one who is occupying our numero uno position in the list. By the age of 26, Buffet had already bagged $174,000 under his belt. But what makes this man as the most famous and adored by all is not his wealth but his humility that he bears towards life; he still lives a rather frugal life in a house that he bought in 1957 for $31.500, which is only an almost negligible amount of what he makes today.
1. Bill Gates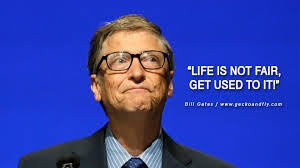 The most famous billionaire of our generation and may be the previous one as well, Bill Gates has been on the numero uno position of wealth for the last few decades. As the founder of Microsoft Bill Gates has collected a large amount of wealth in his lifetime but never got a certified college degree. He is currently working towards the noble cause of eradication of polio and runs a charitable fund Bill and Melinda Gates Foundation, together with his wife.