Human wants are unlimited. We can never be satisfied enough with what we have. Our needs and wants keep on increasing on a daily basis. We want every good thing we come across- the latest phones, the latest watch, gizmos, clothes, shoes, accessories, homes, villas and what not? How do we fulfill them? Money, of course. Just wants do not suffice. We need to be backed be the monetary power as well. This is the reason why every one of us wants to be rich. We want to earn more and more money to be able to fulfill the needs of this luxury.
But the fact remains that not all of us can fulfill every wish we have and achieve every dream we have seen. We need huge amounts of money for that. Because, well, no matter how much passionate we are about a certain thing, we cannot rally fulfill it or achieve it unless we have the money. But in this list, we come across 10 such people, who even if they spend a crore of rupees each day, their resources won't be finished in the next 10-12 generations to come. They are the 10 richest people in the world and the very ones who make us want to live life king size. Here's a sneak peek of these insanely rich people.
10. Jim C. Walton- Net Worth- $34.7 billion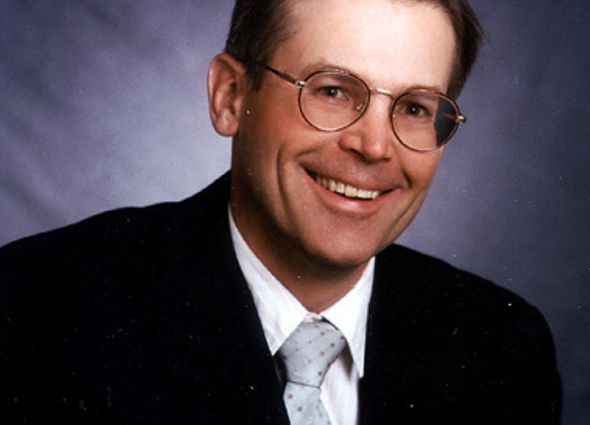 This man, the founder of the world's largest retailer Wal-Mart Stores features on the Forbes list of the Richest People in the World at the same position. After studying Business Administration from the University of Arkansas, he joined his family business, The Walton Enterprises as a President. In September 2005, Jim C. Walton joined the Board of Directors after his brother John who held that position, passed away. His entrepreneurship is not just limited to the Wal-Mart Stores, he is also the CEO of the Arvest Bank which is again owned by the Walton family. He is also the chairman of the newspaper firm called Community Publishers Inc. which was set up by his late father, Sam Walton. His net worth increased by $3 billion form that of 2013.
9. Christy R. Walton and Family- Net Worth- $36.7 billion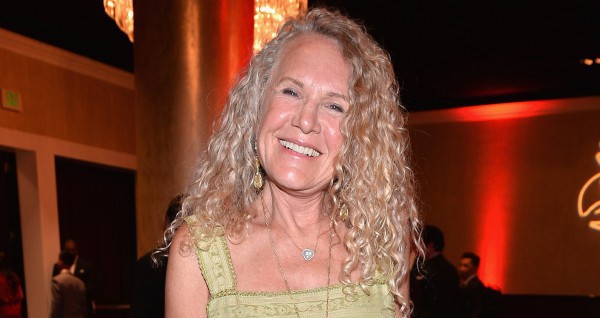 Christy Ruth Walton belongs to the same family as Jim C. Walton. She is the widow of one of Jim C. Walton's brother, John. After her husband's death she acquired all his wealth and is currently the 6th richest person in the States and the 9th richest in the world, according to Forbes. Till March 2014, she held the title for the richest woman in the world for seven long years at a row. Most of her incomes come from the shares in the Wal-Mart company that she holds and the rest of it from the First Solar, in which her husband John had invested lots of money. The good part about her huge income is that she donates a large part of it to non profit organizations and other charitable organizations. She is ranked the highest female philanthropist by a magazine. She also supports the Walton Family Charitable Support Foundation.
8. Sheldon Adelson- Net Worth- $38 billion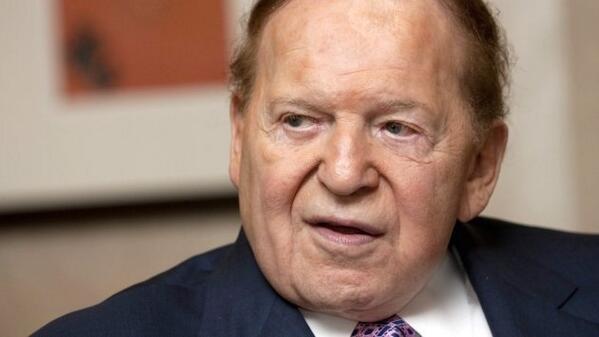 With a net worth of $38 billion, this American business magnate stands at the 8thposition. He is the Chairman and the CEO of the Las Vegas Sands Corporation. This company is the one under which the Venetian Macao Limited runs the Venetian Resort Hotel Casino and the Sands Expo and Convention Center.  He is also the owner of the Israeli daily, Israel HaYom. Coming from a poor family, his business mindedness helped him move ahead in life at every step. He started the first exhibition of his business side when he was all of 12 years. He is also a well known philanthropist who has donated money for a wide variety of causes.
7. David Hamilton Koch- Net Worth $40.7 billion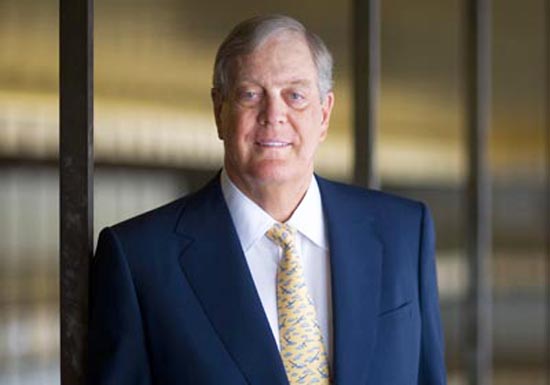 The co-owner of Koch Industries, which is the second largest privately owned company in the United States holds a tie with his brother and co owner, Charles Koch, both having a net worth of about $40.7 billion. In 2013, David Koch was recognized as the richest man in New York City. In 1992, Koch was diagnosed with prostate cancer. He not only fought it successfully, but today he is a part of the Board of Directors of the Prostate Cancer Foundation. Not only that, he has also donated a whopping $41 million to the same. He is a well known philanthropist and a political activist. He has donated money from time to time in several charities and organizations.
6. Charles Koch- Net worth- $40.7 billion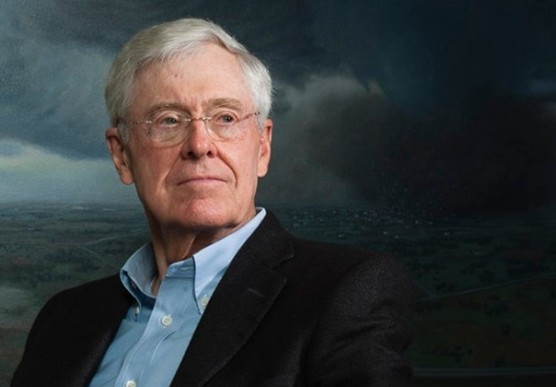 As mentioned above, Charles Koch holds a tie with his brother with the same net worth as his. He is the Chairman and the CEO of the Koch Industries that he co owns along with his brother. They inherited the business form their father which was not as big as it is now. The two brothers expanded the business and today they feature in every list of the World's Richest Men. Like his brother, Charles Koch, too, is a well known philanthropist who works for social causes. He featured in the Businessweek's list of the Top 50 American givers.
5. Larry Ellison- Net worth- $47.7 billion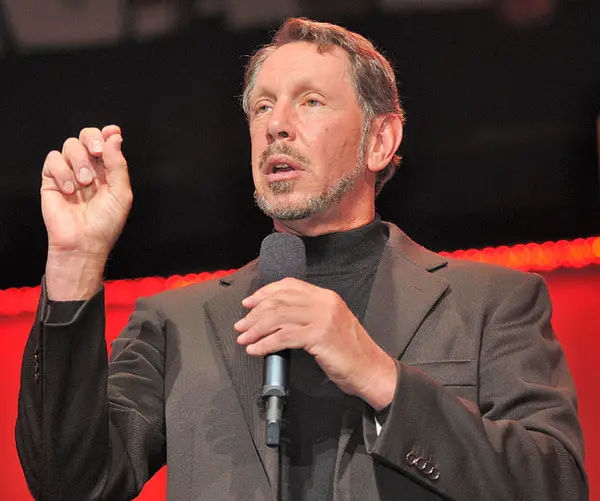 At number 5, we have Larry Ellison, the co founder of the Oracle Corporation. He is the third richest man in America and fifth in the whole world. Throughout his career, he has been serving as the CEO of Oracle Corporation. Ellison has another feather to his hat. He is a qualified pilot and has owned several aircrafts and two military jets. In 2004 and 2005, he purchased more than 12 properties, worth more than $180 million. He also donated $5 million for a skeletal research centre after he was impressed by Dr. Michael Chapman who had treated him for his elbow injury. In 2010 he was one of the few billionaires who signed The Giving Pledge.
4. Amancio Ortega- Net Worth- $56.3 billion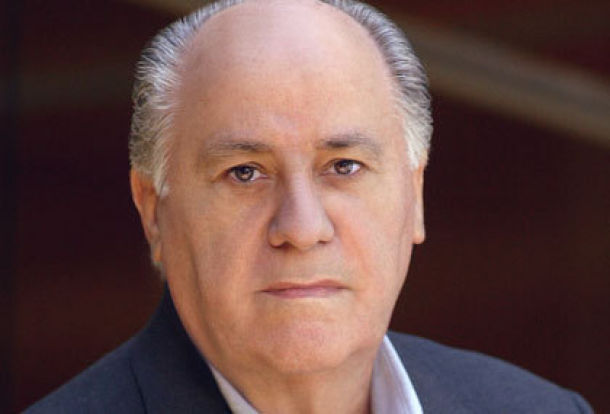 Ortega is a fashion executive who founded the Inditex fashion group. This is the one that is known for its well known high end fashion brand Zara, among many other hundreds of fashion retail chains. This man, unlike all the other billionaires and millionaires of the world, maintains a very low profile. In fact, you will be surprised to know that till 1999, not a single picture of Ortega was published. The world had not seen him. Till date, he has given interviews to only three journalists. Even today, he visits the same coffee shop everyday and has his lunch with all his other employees at his company cafeteria.
3. Warren Buffett- Net Worth- $67.4 billion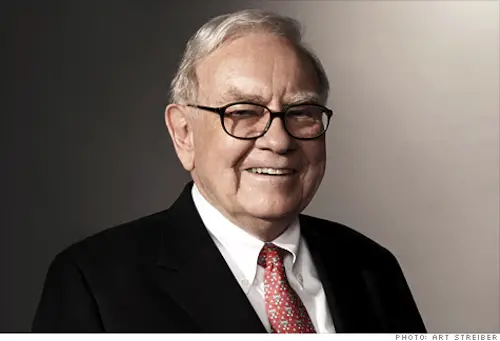 Buffett is the chairman, CEO and the largest shareholder of his company, Berkshire Hathaway. With all this wealth, he too has signed the Giving Pledge and has pledged to give away 99% of his properties for philanthropic causes. Now this required a special mention. Kudos to this man! A large part of his income goes to the Gates Foundation.
2. Bill Gates- Net worth- $79.5 billion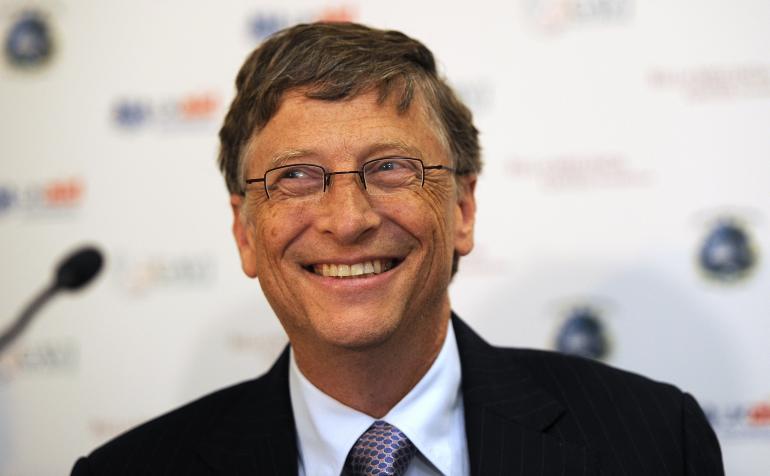 Now this man needs no introduction, does he? He has consistently been ranked as the richest person in the world by every survey that has been carried out. He is the former chairman and CEO of Microsoft, which he co founded with Paul Allen. Recently, he stepped down as the chairman of Microsoft and that position went to Satya Nadella. He has donated money for a number of philanthropic causes, but most of his donations go to the Bill and Melinda Gates Foundation, which he along with his wife had established in 2000.
1. Carlos Slim Helu- Net worth- $80.2 billion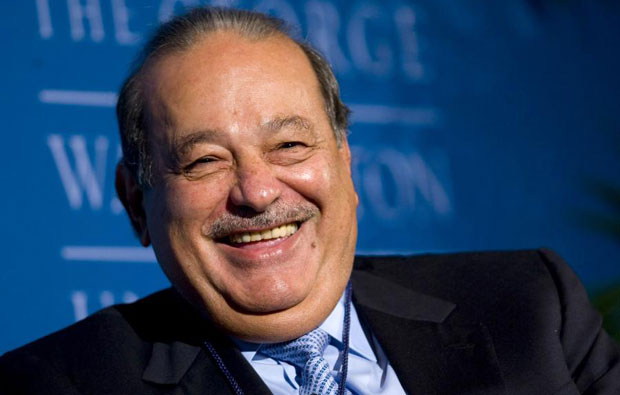 This Mexican business magnate has held the first position for quite some time now and is currently the richest man in the world. He is the chairman and the CEO of telecom companies like Telmex and America Movil, which was Latin America's largest mobile carrier in 2010. The first investment that Helu made was at the age of 12 when he bought shares of a company. He has worked and showed his expertise in a number of fields before telecom and has made enormous money from whatever he has done. Needless to say, he is also a well known philanthropist across the world.