8. Prarie Oysters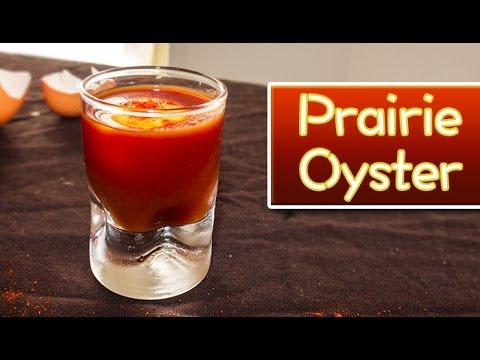 Not at all related to oysters in any possible ways Prarie Oysters is a delicacy from Canada. Also known as Rocky Mountain Oysters the dish is made of bull testicles. Prepared in sauteed, fried or stuffed manner, the testicles are served with herbs, spices and sauces for a real taste of cowboy delicacy. Alberta and Calgary in Canada are the best places to get a taste of this dish which is considered nothing less than an exquisite delicacy. Loved and cherished by all Canadians, Prarie Oysters sits at number 8 on our list of Top 10 strangest foods in the world.
7. Balut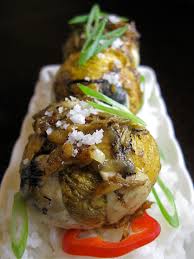 Hailing from Philippines Balut is nothing but a dish made out of eggs. Wandering what's so strange about this food? Balut is a duck embryo that is boiled when it is still alive in the shell. Eaten with a seasoning of chilli, garlic and spicy herbs along with vinegar, all the contents of the egg are consumed including the visible wings and the beak. It is considered a street-snack delicacy cherished with a can of beer. One of the strangest foods for sure Balut is a preferred delicacy across the globe as well.
6. Haggis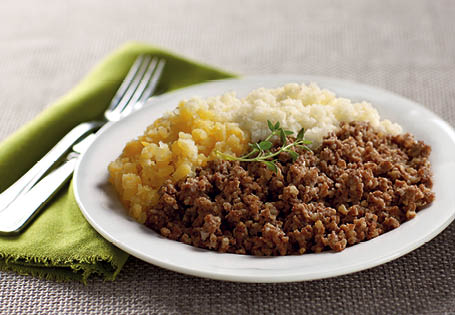 Haggis is considered as the national dish of Scotland. And it surely deserves a mention in the list of strangest foods in the world. The dish is a mixture of sheep's liver, heart and lungs with onion, oatmeal and garlic and other spices. Traditionally the preparation is done by stuffing the sheep's stomach and dates back to  as old as 15th century. It is cherished with a glass of beer or whiskey which enhances its taste to a different level altogether. Regular accompanies also include foods like mashed potatoes and turnips also called tatties and neeps.