If you are visiting Florida, then it is likely that you will be setting your sights on one of Florida's main tourist attractions: Walt Disney World. If you follow us on Twitter, at @ohtopten, then you may have seen some of our pictures from Epcot, the futuristic Disney park. With an absolutely stunning landscape, filled with rides and interesting amentites, Epcot is an amazing choice, if you only have time for one park on your trip. So, here is 10 things you should experience, if you decide to go to Epcot:
10. Soarin'
One of the most popular rides at the park, with usually a 50-70 min wait time (better get there early!), Soarin' is a highly anticipated ride. Now renovated to soar over new countries, Soarin' takes you on a journey around the vivid world we don't see every day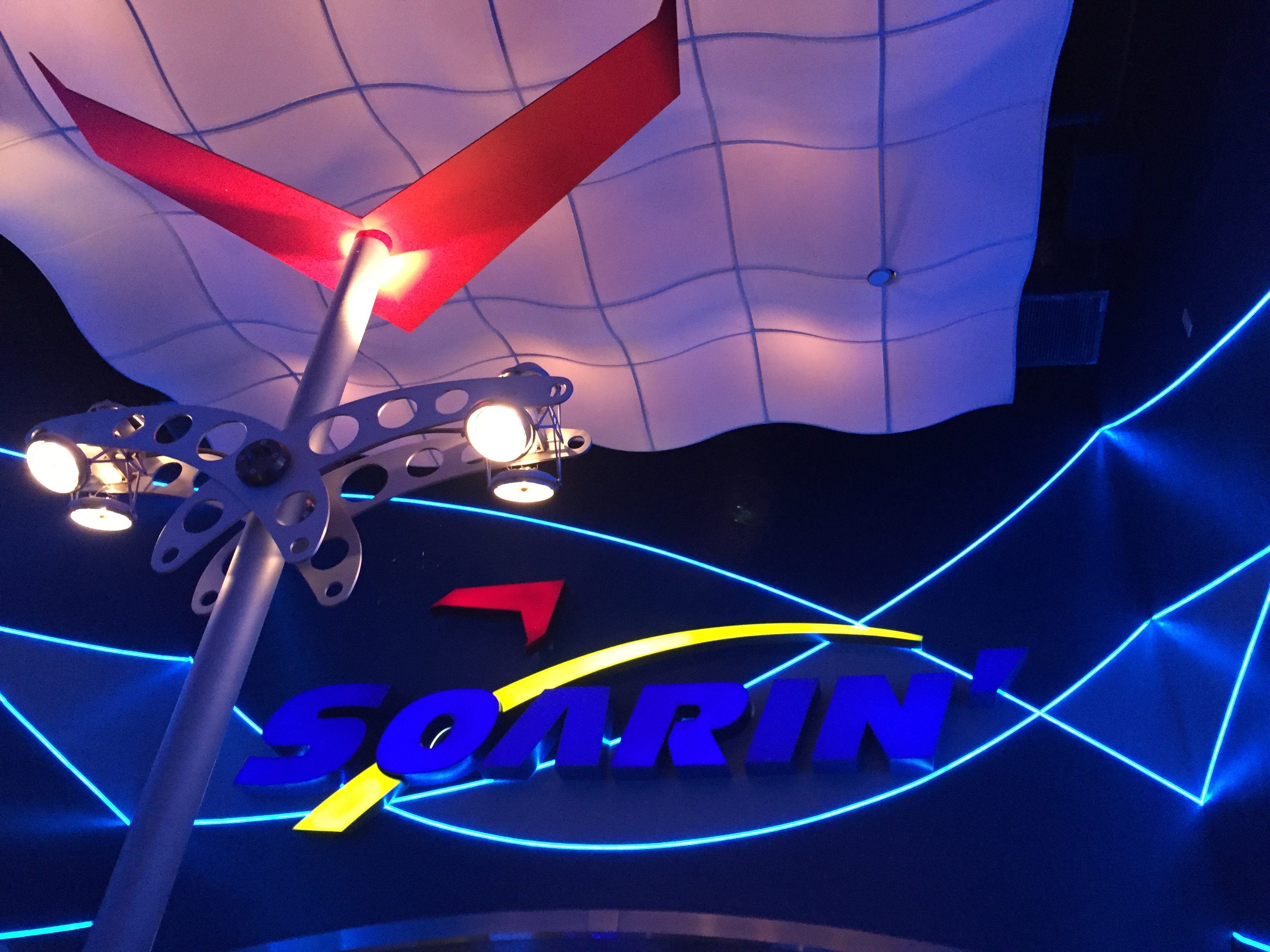 9. Grab a Bite at the Four Seasons Cafe
A staple near the middle of the park, the Four Seasons Cafe has a wide variety of food; with six stands to choose from, you can find a quenching drink, rotisserie chicken, to beer from different countries. You will not be disappointed with your freedom of choice here.