For people who enjoy biking, finding a popular trail isn't that hard. It is all about what kind of place, distance, and geographical areas you want to go for biking. Here's a list, made of top ten bike trails in the mountains of United States of America for bikers, so that you don't get lost. From sharp turns to high altitudes, stamina and fitness junkies will love this list!
10.Poison Spider Mesa Trail- Moab, Utah
You have to dig through thirteen long miles, in deep sandy areas; still you won't find any stream or waterfalls. It is best to bring plenty of water with you, as it's considered as a challenging bike trails for expert bikers. you will find this trail very harsh on your muscles and legs. In west Moab, this trail joining sandstones and steep slick rocks will take you to the Poison Spider Mesa. which is thousand ft. high and features very sharp loops in the road.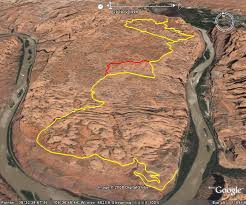 9. Munds Wagon Trail-Sedona Arizona
This eight mile trail, in the east of Sedona, is not a very hard one. This trail takes you to elevations up to 1200 feet high, and through the beautiful red rock landscape, large lime stones, and through the desert valley of Coconino National Forest. The go-round trail brings the beautiful landscape of rust colour towers in front of you.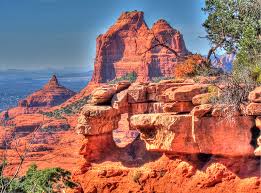 8. Mckenzie River Trail- Eugene, Oregon
A long 26.5 mile bike ride through a series of mountains, this trail is best for beginners, but will provide fun for even the serious rider. The smooth trail runs through lushly green forests and lava fields. Beautiful lakes follow you, down the mountain, cascading down the river line and waterfalls.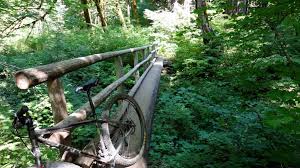 7. Bangtail Divide Trail-Bozeman, Montana
If you want a mixed trail, combining almost every aspect of an ideal bike trail, then you must try the 31 miles Bangtail Divide Loop bike trail in Montana. Scenic beauty of the mountains; A round trip starting from Stone Creek outside of Bozeman, you have to vertically ride up to the Grassy Mountains in a single track. After some miles of climbing, there is a eighteen mile downhill ride, which will launch you down through the pine forest and bring you to Brackett Creek. From here, if you ride another eight miles through Highway 86, then you will hit back to Stone Creek again.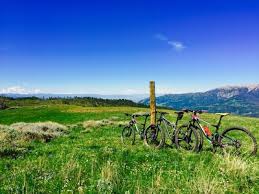 6.  Tahoe Rim Trail-California/Nevada
Among the hundred and 65 mile trench of Tahoe Rim Trail rings of Tahoe Lake, which is the largest alpine lake of North America, only eighty miles are accessible for the bikers. In between that, the 23.1 miles trail is the best for sports-inspired riding. The single track trail is full of beautiful scenarios, lung-bursting climbs, and dangerous descents. You will have to go through the green forest, steeps of flower meadows, and high edges above the Lake Tahoe and Marlette Lakes.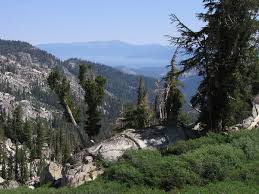 5.  Trail 401-Crested Butte, Colorado
This is 8.6 miles single track mixed trail is near the Crested Butte an old mining town. On this trail, you will have to climb and drop through three thousand feet. Ascending up through the Gothic Road, to the Schoenfield Pass, you have to be easy on your bike and yourself, as the trail is very technical: sudden ascends, up to eleven thousand feet, will not have a good effect on your body. Near the end of the forest, you will see the beautiful Maroon Bells in the east. From there, you will ride down through the flower meadows to the Rustler's Gulch.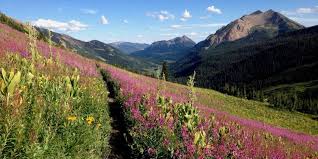 4.  Deep Step Trail-South Carolina
Among the 37 miles trail route of Forks Area, in South Carolina, the five mile Deep Step Trail has more to offer than others in Forks. The trail is not technical, but full of climbing, berms, and gentle turns, which help to expertise in stability and control, over your bike. The Savannah River and Smoky Mountain Range cradle the whole network.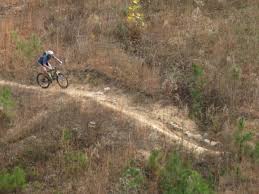 3.  Mountainside Loop-Kingdom Trails, Vermont
Vermont Kingdom Trail, near East Burke is considered the most expensive 15.5 miles mountain trail in America. The loop trail has two separate routes of less than two miles difference. They are J-Bar and Moose Alley. There are certain road crossings in the way, but most of the trail is strictly covered with dirt. The loop starts from the Burke Mountain Campground and ends there.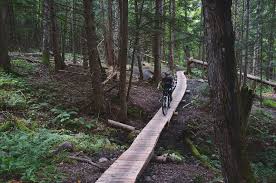 2.  Paradise Royale Trail-California
The Paradise Royale Trail, deep within the King Range Mountains, in north coast of California, is an engineered trail specifically for biking. The 1200 feet steady ascend, through the forest, is dominated by the switchbacks in the section of "The Prince of Pain", and finally takes you to the Paradise Ridge, where you can have a view of Pacific Ocean below.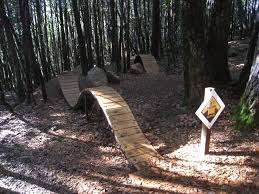 1. Finger Lake Trail- New York
The 21.3 mile branch trail in Letchworth State Park near Mt. Morris is dangerous, even for experts. The technical trail is single track and full of drops, crossings, and flow through gorges and pine forests. You have to be alert all the time, otherwise, accidents can occur.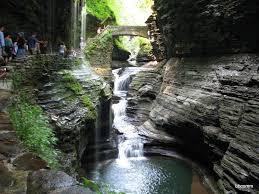 Do you want latest top 10 list straight to your inbox?
Thank you for subscribing.
Something went wrong.