Bollywood is something we all swear by. Hindi films have dominated a large part of the growth process in children of most Asian countries. The extravaganza, the grandeur, the magnificent sets, the much hyped 100-crore club, the song and dance sequences, the Hindi film industry is something we can love or hate, but can never ignore. We do not seem to get out of the 2013 Bollywood journey, the most important reason being the never ending stream of award shows. While that was a year that clearly belonged to Deepika Padukone and several other good films completely took us by surprise, there were many other films which we, being ardent admirers of the film industry, would like to forget. These were films we never had a great expectation from, but when they were released, they got on our nerves, and we so wished those films were never made! Here comes the list!
10. Rangrezz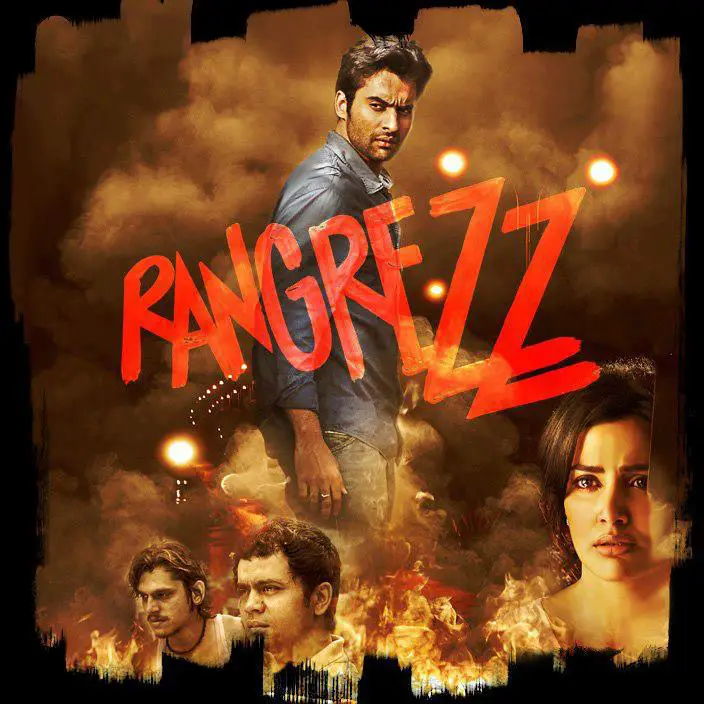 The only image we remember of this forgettable film is surely of the protagonist, Jacky Bhagnani dancing to Psy's Gangnam Style on the streets of Mumbai. Does it need even anymore introduction? No way! Priyadarshan, the man behind several cult comedies, was again the man behind this movie where nothing worked. Right from the star cast to the music, screenplay to plot, NOTHING was in place. Needless to say, the box office remained almost empty for this Priyadarshan venture.
9. Shortcut Romeo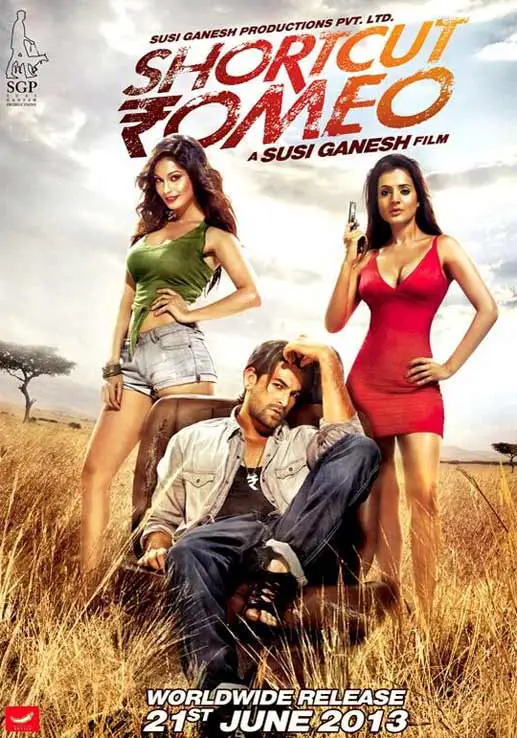 What's wrong with Neil Nitin Mukesh? Didn't we all love him as the cute chocolate boy in the Yash Raj venture New York? From there to here? Really? Okay, we never expected him to be the A-league, but Shortcut Romeo was a film that did no good to his downward sloping career graph. Susi Ganesan needed o realize that remaking a hit film down south does not guarantee a permanent place in Bollywood. Too bad!
8. Zanjeer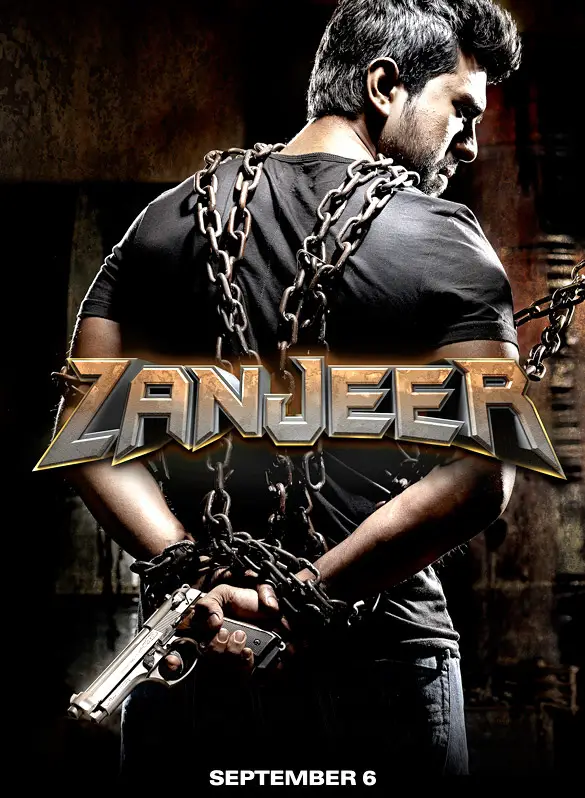 Again a remake. Again a blunder. Priyanka Chopra seems to be in the zone of Amitabh Bacchan movie remakes. But Ramcharan Teja? What was he doing all the while in front of the camera? With no flexibility even in the facial muscles, he seemed to be confused for the entire running time. Our piece of advice for director Apoorv Lakhia? You can, well, stop any future undertaking.
7. Besharam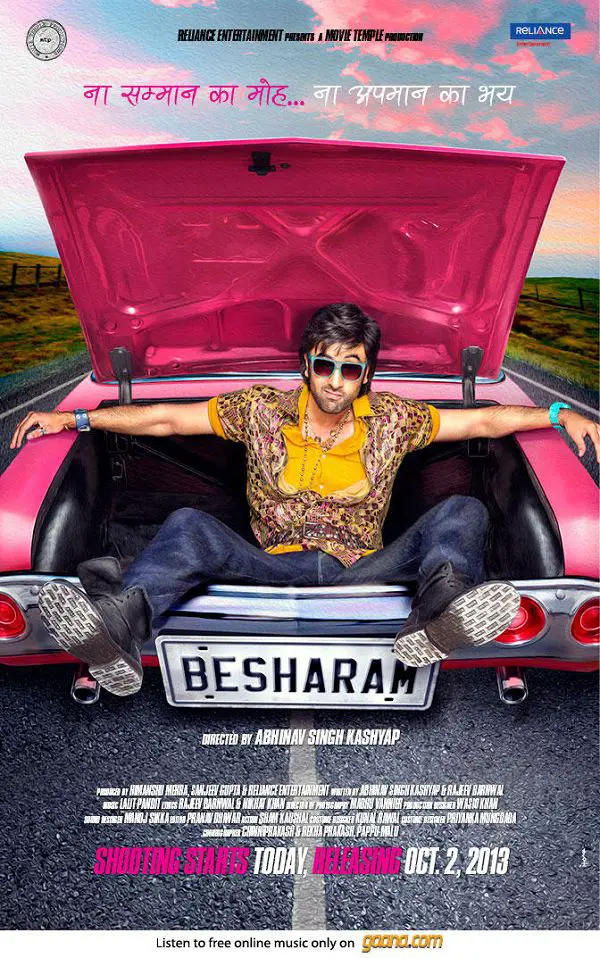 Even the brightest shining stars of the Kapoor clan could not save this film from sinking this bad. We still wonder what made our Youngistaan icon sign this film. Was he on caffeine high when the script was being narrated to him? Ranbir Kapoor, always known to make the right choices and turn everything into gold, was a disaster while channeling his 'tapori' style. Be careful in future and please be the guy your fans have always loved!
6. Boss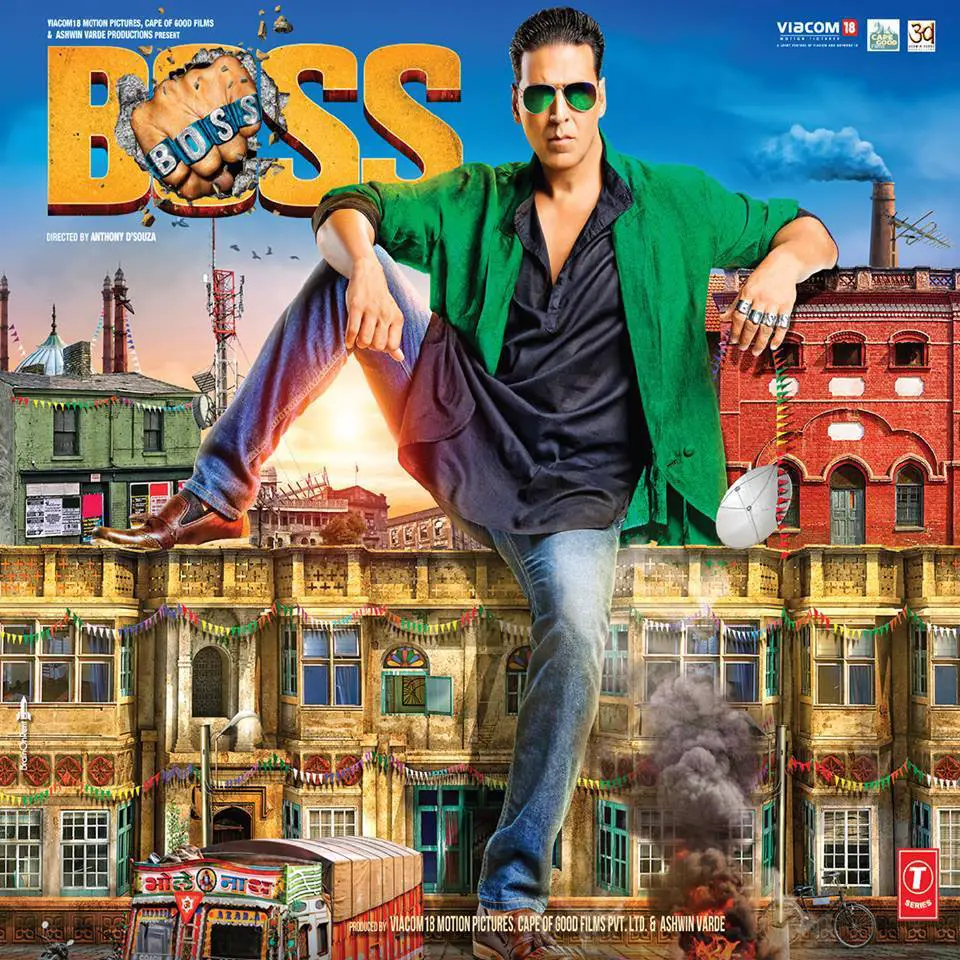 No matter how much we criticize this film, it will still seem less. Akshay Kumar, who has delivered many memorable films to us, doesn't really need to do films like Boss at this age where a single wrong move can prove disastrous. We agree that Bollywood is inseparable from masala films. But what the filmmaker needed to understand was that Indian audiences have matured over the years and are not really a big fan of coarse comedy and over the top action sequences with flying goons all around. This cliché has been so overdone that it can no longer be a saving grace for such disappointing films.
5. Ishkq in Paris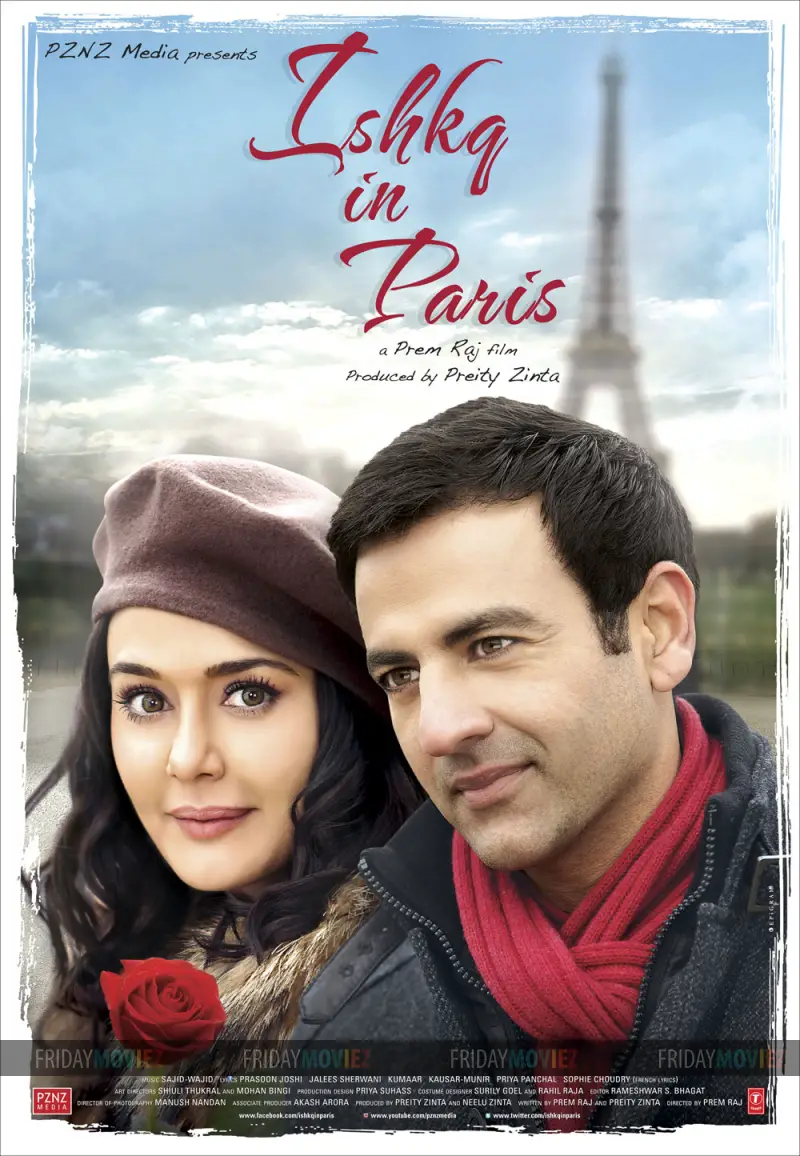 Preity Zinta could have well stuck to her IPL outings and stayed away from Bollywood as she has been doing all these years. Why this sudden comeback? This movie was nothing but a waste of time. Even an item number by Salman Khan did no good to this film. The film tries to do a combined Before Sunrise and Before Sunset, but fails miserably. It is obviously not an easy task to recreate the magic of Jesse and Celine. For Preity Zinta, it spells 'impossible'.
4. Issaq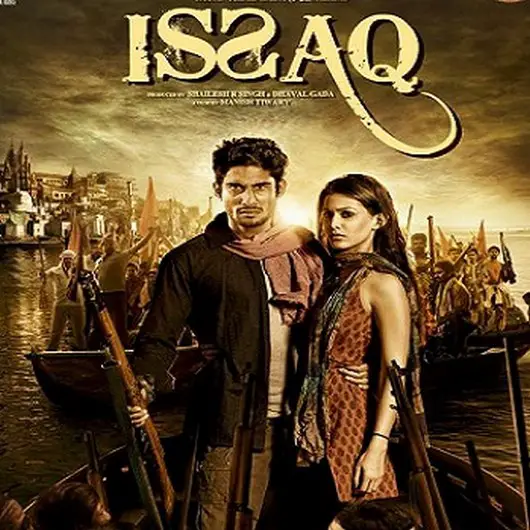 Time to feed some Indian filmmakers on a basic film fad. Remaking Shakespeare's cult classic Romeo & Juliet in Hindi always does not work as a success mantra. Manish Tiwary just made the same mistake. Romeo & Juliet, set in Benaras, just did not work out for the audience. And adding to the misery was Prateik Babbar's clear disinterest as Rahul Mishra and his painful acting! No wonder, most gave it a miss!
3.  Satya 2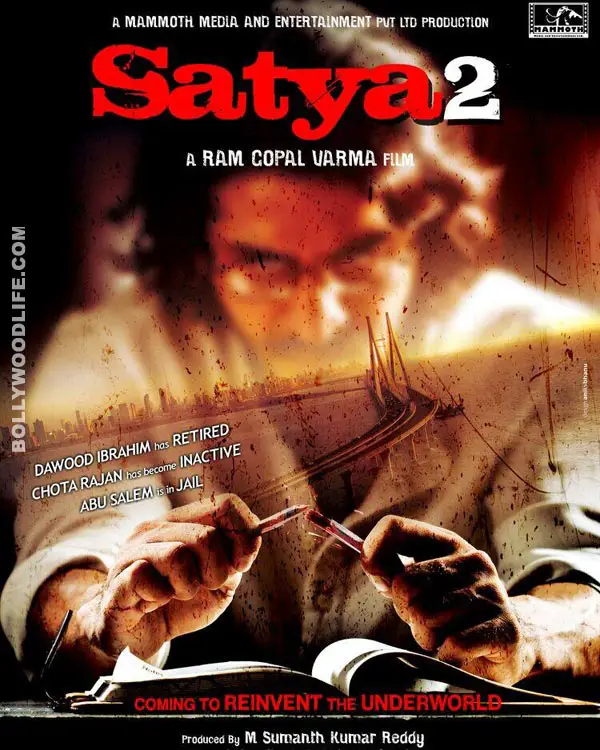 Who knew a powerhouse film like Satya could have such a loose sequel? The worst part of this movie was the inept acting by the lead actors. What I do not understand is why an epic movie like Satya needed a sequel at the first place? Of course, this film is not as intolerable as RGV's Aag, but this film lacked quality and intrigue.
2. Policegiri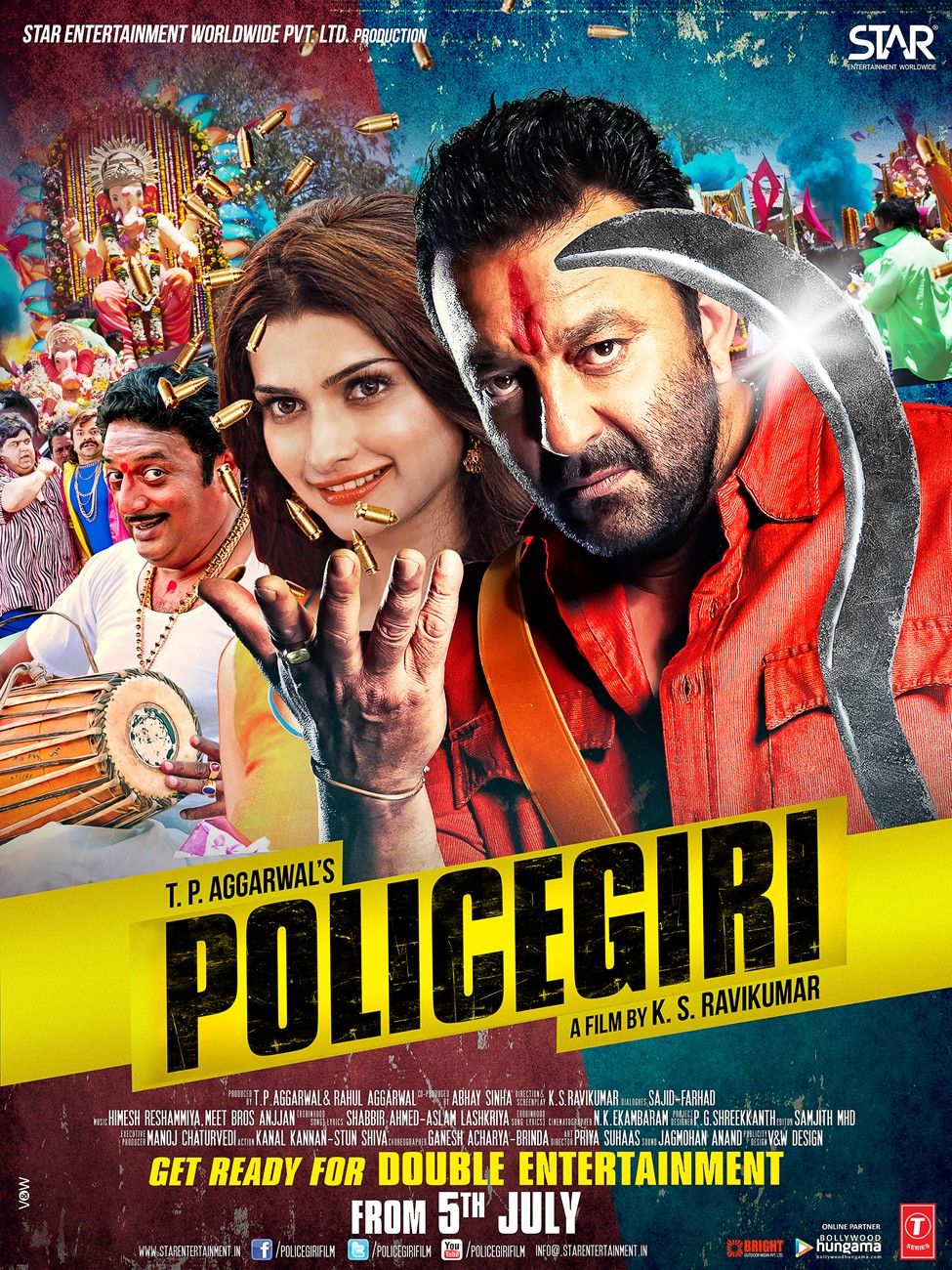 What happens when a 50+ plus romances a girl on screen who is younger than his daughter? Policegiri is the answer. Director K S Ravikumar debuted with this film and we all sincerely wish this to be his last film as well. Policegiri was outright "dumb and stupid", and no amount of negative adjectives can suffice when it comes to describing this film.
1. Himmatwala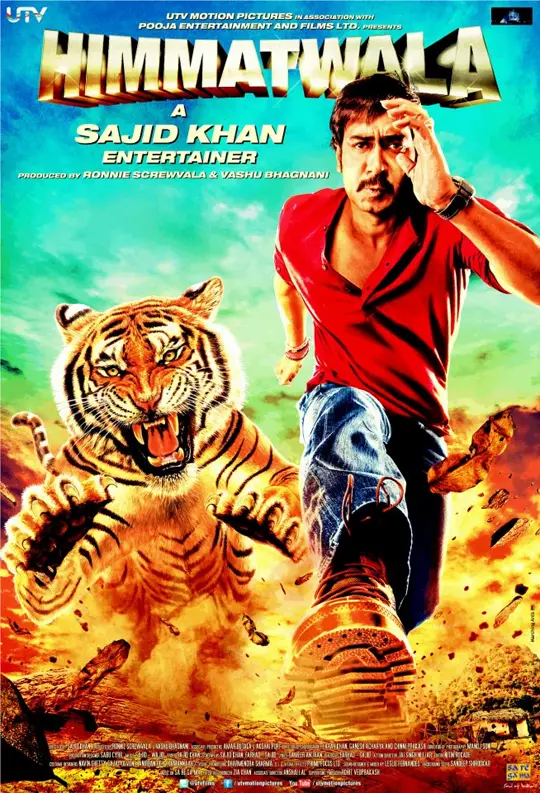 If there was an award for the Worst Films across the World, this film would have surely been a winner. Sajid Khan, a self proclaimed filmmaker, is known in the entire country as the man who can waste talents and what better example than a versatile actor like Ajay Devgn? We seriously hope and pray that this man stops making movies and any other appearances on television and spares us the terror of having to watch him!