Everyone loves a thrill and one of the best ways to get this is on a roller coaster.A speed rush is one of the best adrenaline thrills one can experience and a roller coaster ride is certainly the best expedition to witness such thrill. Here is a list of the 10 Fastest Roller Coasters in the world to date.
10. Intimidator 305
Kings Dominion in Doswell, Virginia, United States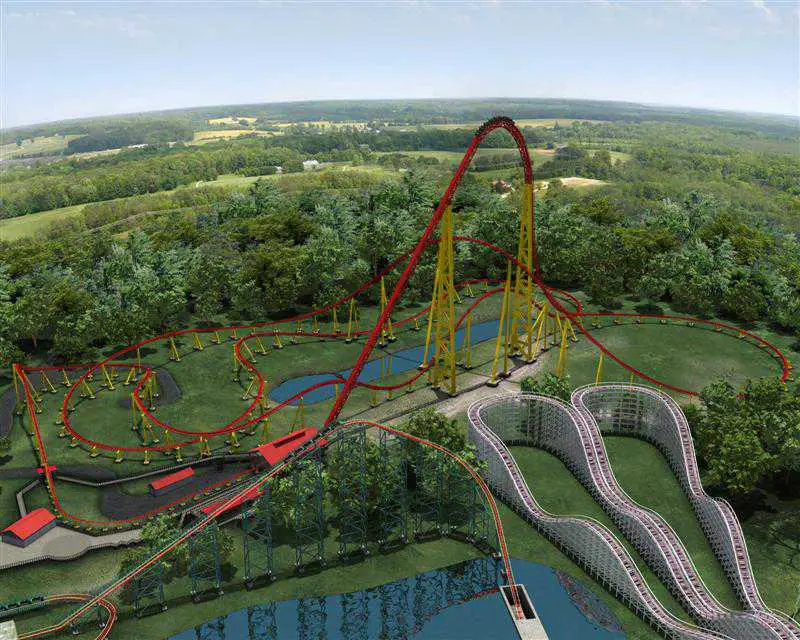 Top speed: 90 miles per hour (140 km/h)
Built in 2010 as the park's fourteenth roller coaster, The Intimidator 305 is located in the Congo section of the park. It stands around 305 feet (93 m) and is the second giga-coaster to be built in North America. Named after the NASCAR driver, Dale Earnhardt, the Intimidator is constructed with an investement of $ 25 million. It has a drop of 300 feet,with a maximum descent angle of 85 degrees. A mix of both Millennium Force and Maverick, It features six air-time humps and three near ground-level high-speed turns over 5,100 feet (1,600m) of track.
9. Leviathan
Canada's Wonderland in Vaughan, Ontario, Canada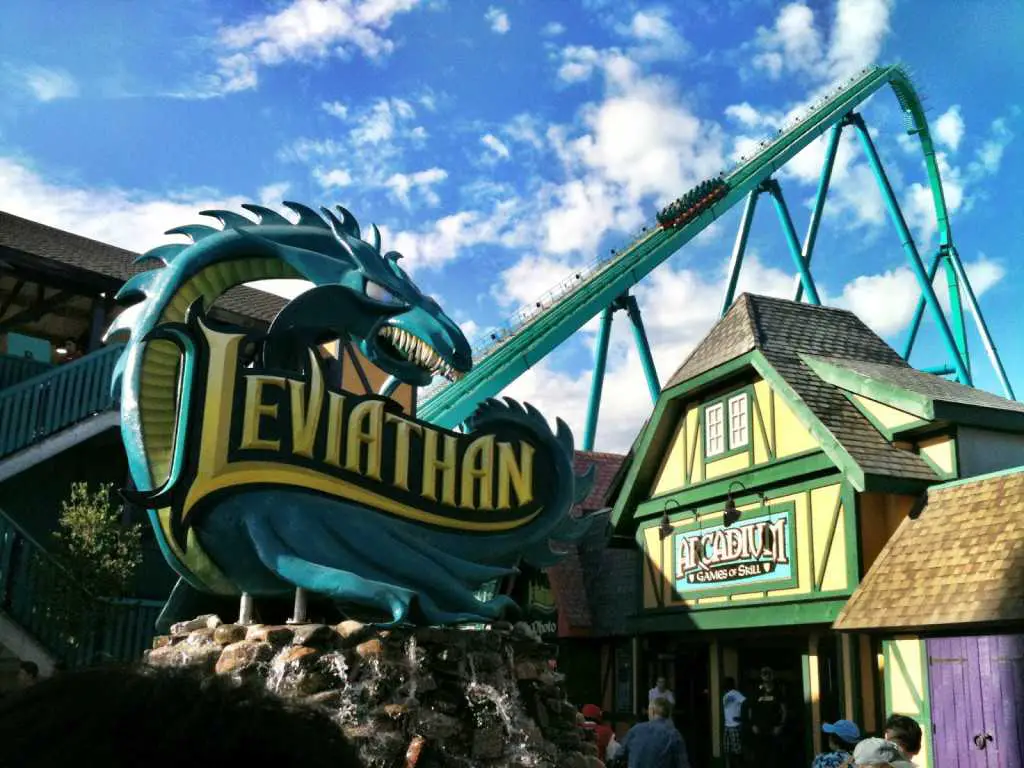 Top speed: 92 miles per hour (148 km/h)
At 5,486 feet long, 306 feet tall, and with a top speed of 92 miles per hour, Leviathan is the tallest and fastest roller coaster inCanada. Located in the medival faire section of the park, It is also ranked as the seventh-tallest roller coaster in the world. Itoperates with three open-air steel and fiberglass trains. Each train seats 32 riders, who are restrained using lap bars. One cycleof the ride lasts about 3 minutes and 28 seconds. The ride is fast, smooth and gives an incredible thrill.
8. Millennium Force
Cedar Point amusement park in Sandusky, Ohio, United States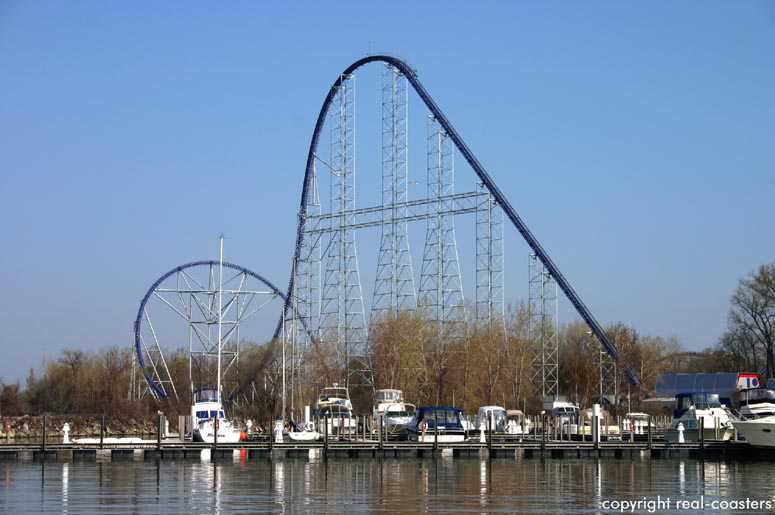 Top speed: 93 mph (150 km/h)
Standing at 310 feet, Millennium force was the first Giga coaster in the world and also the first roller coaster to use a cable liftsystem. The ride features two tunnels, three overbanked turns, and four hills. It also includes a 310 ft (94 m), 45 degree inclined lift hill with a 300 ft (91 m) drop. The 2 minute 20 second ride covers 13 acres of track. Millennium Force has been voted the number one steel roller coaster in the world eight times in Amusement Today's Golden Ticket Awards.
7. Steel Dragon 2000
Nagashima Spa Land amusement park in Mie Prefecture, Japan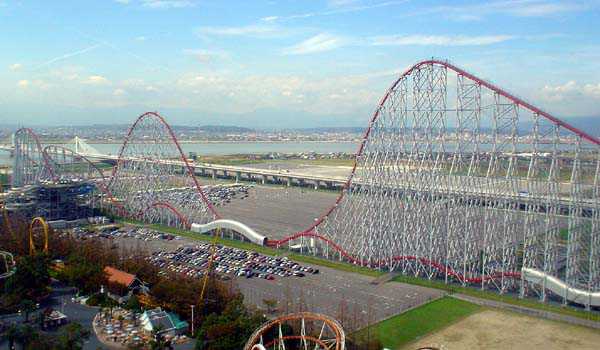 Top Speed: 95 mph / 152.9 km/h
Steel dragon 2000 when debuted surpassed the Cedar Point coaster as the world's tallest complete-circuit coaster. It stands at 318 feet and is the tallest coaster to utilize a traditional chain cliff. Because of the length of the lift hill, two chains are used –one for the bottom half and one for the top half. It holds the record for the longest track length—8,133 feet 2 inches (2,478.99m).
6. Ring°racer
Nürburgring race track, Germany

Top speed: 99.4 mph (160.0 km/h)
The formula-1 themed roller coaster is based at the Nürburgring race course in Germany. It was manufactured by S&S
Worldwide and features a pneumatic launch. The coaster stands at 123 feet and is 3976 feet long. The total investemnt on the coaster is about 12.3 Million Euro. It accelerates at 99.4 mph which is twice that of a F-1 racer. With a race-way style oval layout, It is a high thrill coaster.