Everyone loves a thrill and one of the best ways to get this is on a roller coaster.A speed rush is one of the best adrenaline thrills one can experience and a roller coaster ride is certainly the best expedition to witness such thrill. Here is a list of the 10 Fastest Roller Coasters in the world to date.
10. Intimidator 305
Kings Dominion in Doswell, Virginia, United States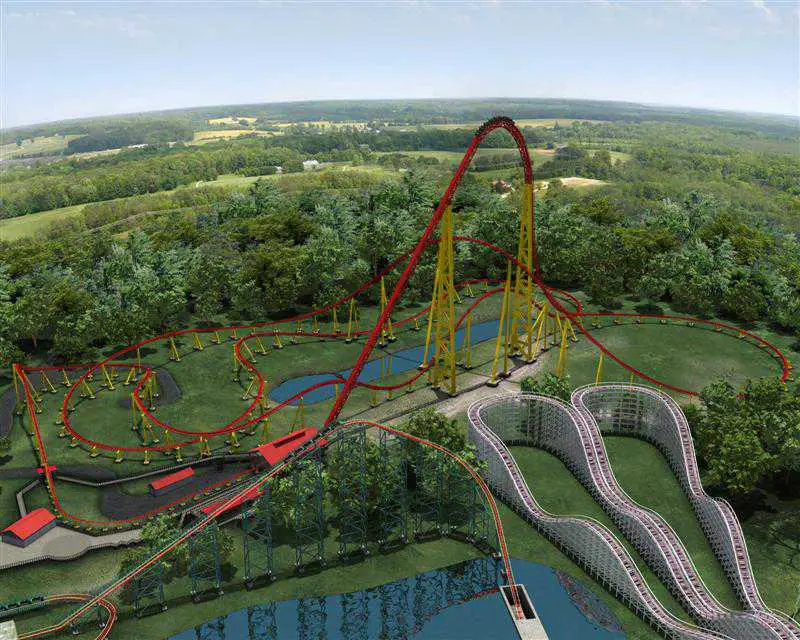 Top speed: 90 miles per hour (140 km/h)
Built in 2010 as the park's fourteenth roller coaster, The Intimidator 305 is located in the Congo section of the park. It stands around 305 feet (93 m) and is the second giga-coaster to be built in North America. Named after the NASCAR driver, Dale Earnhardt, the Intimidator is constructed with an investement of $ 25 million. It has a drop of 300 feet,with a maximum descent angle of 85 degrees. A mix of both Millennium Force and Maverick, It features six air-time humps and three near ground-level high-speed turns over 5,100 feet (1,600m) of track.
9. Leviathan
Canada's Wonderland in Vaughan, Ontario, Canada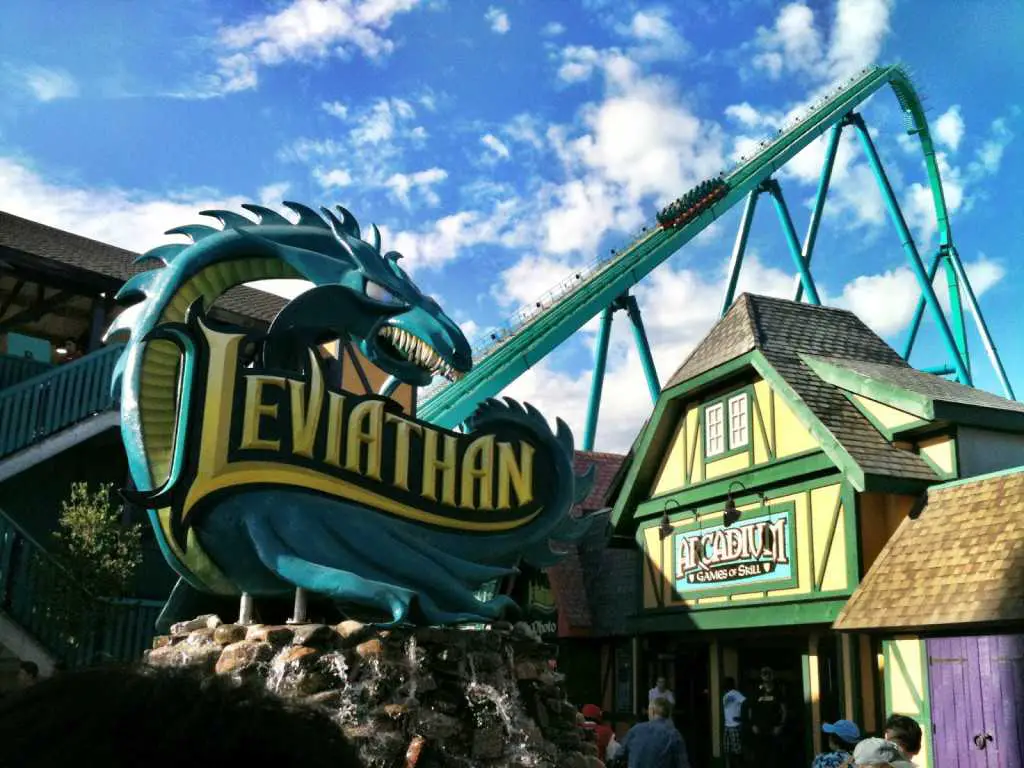 Top speed: 92 miles per hour (148 km/h)
At 5,486 feet long, 306 feet tall, and with a top speed of 92 miles per hour, Leviathan is the tallest and fastest roller coaster inCanada. Located in the medival faire section of the park, It is also ranked as the seventh-tallest roller coaster in the world. Itoperates with three open-air steel and fiberglass trains. Each train seats 32 riders, who are restrained using lap bars. One cycleof the ride lasts about 3 minutes and 28 seconds. The ride is fast, smooth and gives an incredible thrill.
8. Millennium Force
Cedar Point amusement park in Sandusky, Ohio, United States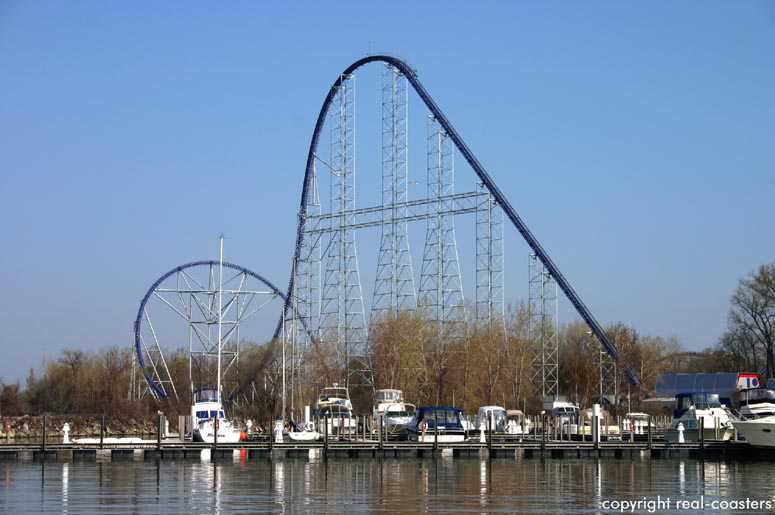 Top speed: 93 mph (150 km/h)
Standing at 310 feet, Millennium force was the first Giga coaster in the world and also the first roller coaster to use a cable liftsystem. The ride features two tunnels, three overbanked turns, and four hills. It also includes a 310 ft (94 m), 45 degree inclined lift hill with a 300 ft (91 m) drop. The 2 minute 20 second ride covers 13 acres of track. Millennium Force has been voted the number one steel roller coaster in the world eight times in Amusement Today's Golden Ticket Awards.
7. Steel Dragon 2000
Nagashima Spa Land amusement park in Mie Prefecture, Japan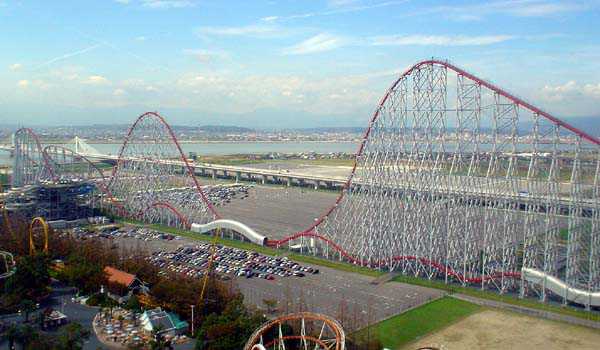 Top Speed: 95 mph / 152.9 km/h
Steel dragon 2000 when debuted surpassed the Cedar Point coaster as the world's tallest complete-circuit coaster. It stands at 318 feet and is the tallest coaster to utilize a traditional chain cliff. Because of the length of the lift hill, two chains are used –one for the bottom half and one for the top half. It holds the record for the longest track length—8,133 feet 2 inches (2,478.99m).
6. Ring°racer
Nürburgring race track, Germany
Top speed: 99.4 mph (160.0 km/h)
The formula-1 themed roller coaster is based at the Nürburgring race course in Germany. It was manufactured by S&S
Worldwide and features a pneumatic launch. The coaster stands at 123 feet and is 3976 feet long. The total investemnt on the coaster is about 12.3 Million Euro. It accelerates at 99.4 mph which is twice that of a F-1 racer. With a race-way style oval layout, It is a high thrill coaster.
5. Superman
Escape from Krypton – Six Flags Magic Mountain in Valencia, California, USA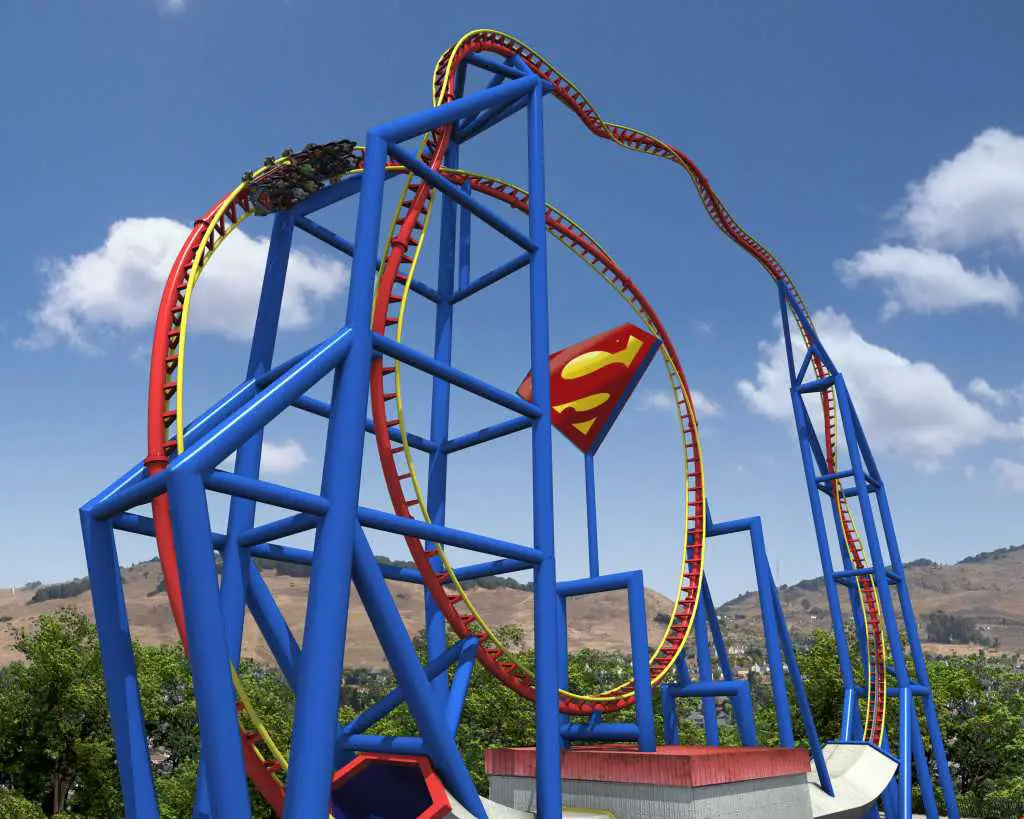 Top Speed: 100 mph / 161 km/h
Perhaps, the most spine-tingling roller coaster in the world. The superman is a straight track that rises to 41 stories in a matter of seconds and then comes down with a frenzy drop. The L-shaped ride acclerates 104 mph in 7 seconds. The drop involves 6.5 seconds of weightlessness. As of 2014, Superman: Escape from Krypton has the third tallest structure, and the third longest drop. The refurbished ride opened on March 19, 2011 with new trains that face backwards.
4. Dodonpa
Fuji-Q Highlandi n Fujiyoshida, Yamanashi, Japan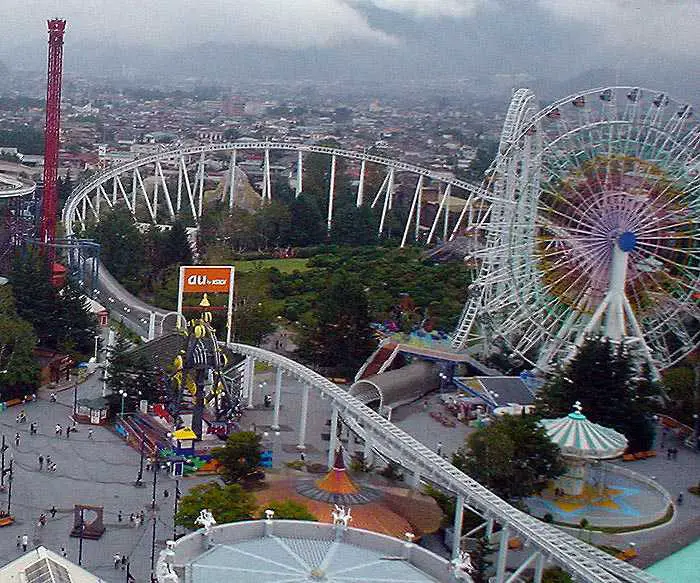 Top Speed: 106.9 mph / 172 km/h
Dodopana is 170 feet tall, and has a launch speed of 107 mph, within the first 1.7 seconds. It is a steel sit-down roller coaster with a compressed air launch. This 55 second ride takes the rider across 3,901 feet of steel tracks, and peaks at a maximum height of 170 feet 7 inches, with an element with some extreme negative G forces. The musical sound, Dodonpa, is played for the customers waiting to board it.
3. Top Thrill Dragster
Cedar Point in Sandusky, Ohio, USA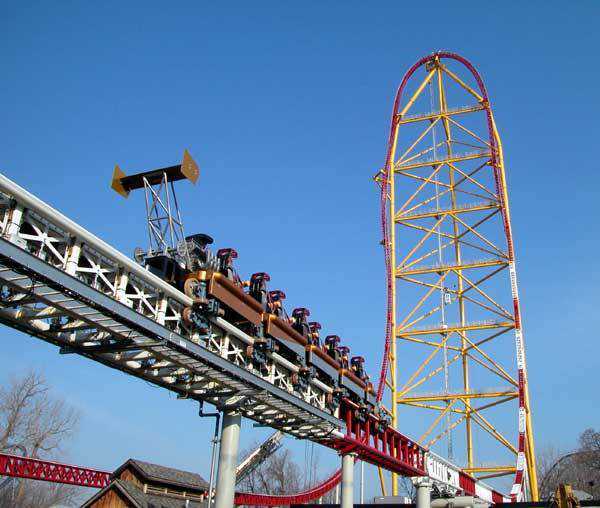 Top speed: 120 mph/ 190kmph
Top Thrill Dragster was the first strata coaster in the world. When constructed in 2003, it was the first full circuit roller coaster to exceed a height of 400 feet. It stands 420 feet with a drop of 400 feet. After reaching its maximum velocity in about four seconds, the train begins to climb up a 90-degree incline with a counter-clockwise twist. A hydraulically launched roller coaster built by Intami, Its tagline is " Race for the sky".
2. Kingda Ka
Six Flags Great Adventure in Jackson Township, New Jersey, USA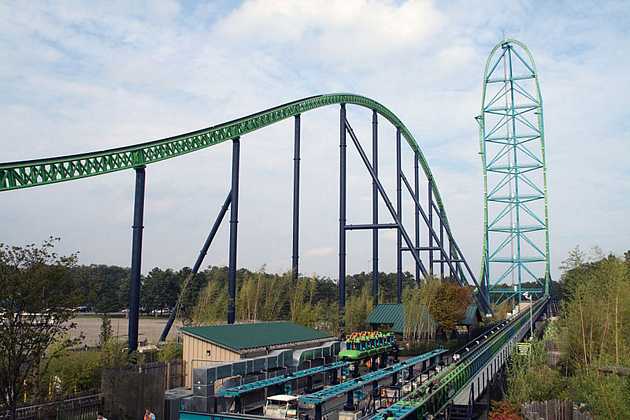 Top Speed: 128 mph / 206 km/h
The worlds tallest roller-coaster standing at 456 feet, Kingda ka is launched by a hydraulic launch mechanism to 128 miles per hour in 3.5 seconds. At the end of the launch track, the train climbs the main top hat tower and reaches a height of 456 feet. The ride spans over a 3,118-foot-long track, with a duration of 28 seconds. The ride does not operate in even light rain because of the high speed and open natures of the train.
1. Formula Rossa
Ferrari World, Abu Dhabi, United Arab Emirates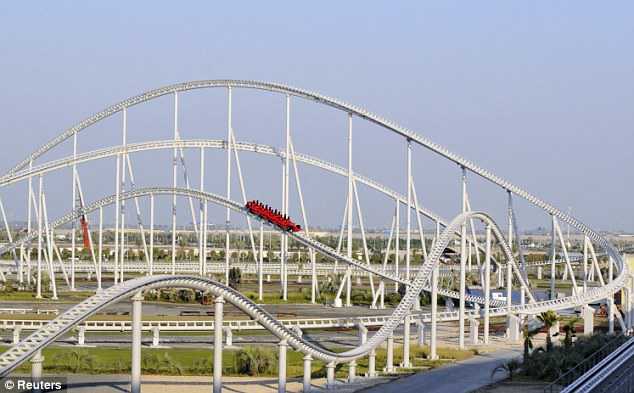 Top speed : 150 mph/ 240 kmph
A launched roller-coaster, Formula rossa is manufactured by Intamin. It is 220 m in length and stands at a height of 174 feet. The coaster reaches its top speed in about 5 seconds using a hydraulic launch system. It generates a release velocity similar to that of aircraft carrier steam catapults. The ride lasts for about 1 minute and 32 seconds. Formula Rossa outstripped Kingda Ka at the Six Flags Great Adventure as the World's Fastest Roller Coaster.
Do you want latest top 10 list straight to your inbox?
Thank you for subscribing.
Something went wrong.