In the current world, there are many challenges that a country has got to struggle with. Providing clean air and water would be the primary challenge in front of them. Ensuring a secure life to their people without corruption and crime would come next. Then good education, excellent health care are also necessary. A country that excels in all these challenges would be the best country to live in. Below given are a list of such 10 best countries to live. If you don't have time to read through the entire list, why not check out our very first Youtube video above!
10. Netherlands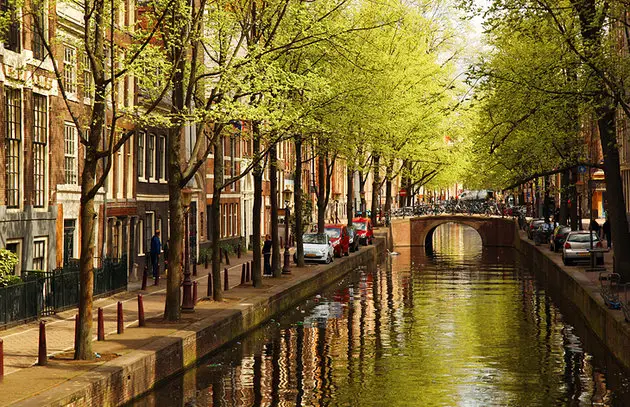 Netherlands is widely known for its best infrastructure, high security, health, education and freedom. The country is home to the highest number of universities in the world, and so perfect for international students. Cycle is the most common means of travel which ensures a healthy and happy life to the people. Amsterdam, considered most charming by many of the travelers, is an added attraction.
9. New Zealand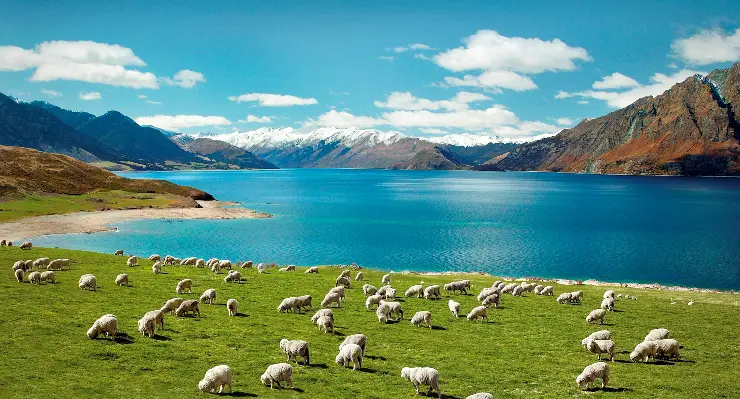 New Zealand is special in that only 5% of the population is human, while the rest of the population comprises of animals. The country, according to the Corruptions Perception Index, is one of the least corrupted countries in the world. The place is also known for its economical freedom, employment availability, prosperity,enhanced life quality and most importantly for its clean air and water.
8. Qatar



Qatar is the second richest country in the world and the first Middle East country to host FIFA World Cup(2022). Qatar has the lowest tax rates, unemployment rate is 0.1%(June 2013) and the lowest illiteracy rates in the Arab speaking world. The country offers interesting places to visit for people who love history and nature like Al Zibara Fort and Museum. Number of millionaires is close to 14% and has a high GDP compared to others.
7. Switzerland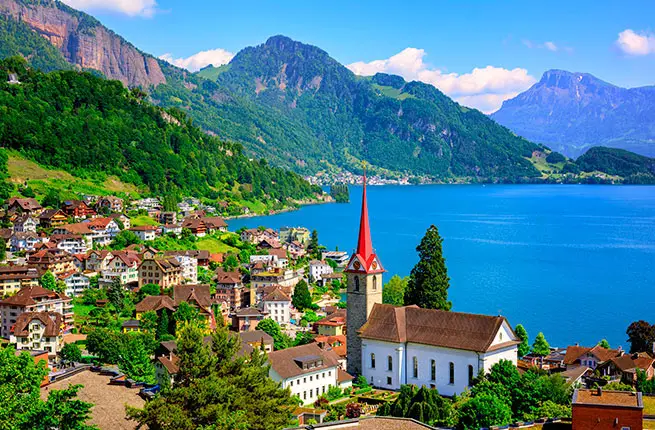 One of the most modern and stylish tourism offering nations, Switzerland provides better life quality, safety, wealth and health to all citizens even to the ones in remote places. With a population of 7.2 million comprising people who speak different languages, the country takes diversity sportively. It is politically stable and offers long term monetary security and so is a safe place for investors. Swiss banks are well known for protecting the privacy of their clients. The country has some of the highest peaks and glaciers in Central Alps apt for mountaineers.
6. Luxembourg



One of the richest countries in the world with the highest GDP. Economy got boosted due to tourism that offers beautiful places like Vianden Castle, Butterfly garden, Red Rock Skate Park etc. Another specialty is that there's no navy .
5. Iceland

Iceland is well known for many reasons. It is one among the top 15 wealthiest countries in the world, top in the Forbes list of 'top 10 cleanest countries' and the worlds biggest electricity producer. Worlds cleanest air can be breathed here. Literary percentage is 99.9. Crime rate is merely 0, there are hardly any police even in banks which got it the rare honour of being named ' the most peaceful country in the world for the seventh consecutive year' . There is no army, only rescue teams and coast guards and no railway , people travel mostly by car.
4. Australia



One of the biggest capitalist economies in the world, Australia is home to many reputed companies like Macquarie Bank, AN2,AMP, Telstra and Woolworth. The country offers improved level of education, longer life expectancy, per capita income, social security and better assistance for elderly or aged people. It has a tremendous amount of natural gifts like the Great Barrier Reef, Fraser island, Pinnacles, Flinders Ranges, Blue Mountains and a variety of animals.
3. Norway



The country has immense economical growth due to hydroelectric power, fisheries, petroleum exploration and production. Added to this oil manufacturing and socialist system contributes to wealth of every citizen , that almost everyone have their own means of transportation and phones over 500 bucks. The country is well admired for its nature and offers healthy food ,clean water and fresh air.
2. Sweden



Sweden is a safe place for women and so would be safe for other too. Blissful nature blesses Norway with fresh clean air. Hydro power, iron ore and timber aids its economy . The country has a sound public transport with trains and buses that reaches every nook and corner. It also has a strong independent media that assures most transparent politics.
1. Denmark



In the first position is Denmark, which offers the best in all. To start with, the murder and crime rate is almost 0 and the people lead a pollution free corruption free life. It showed stable economy growth even at recession times. According to world happiness report, Denmark is the happiest country in the world. It is also one of the countries with top credit rating, main exports being machinery,meat products, chemicals , fuels and instruments. It has an outstanding health care system, health is considered a basic right in Denmark. The country is also known for gender equality .The people are very concerned about their surroundings ,50% of the people contribute to ensure better surroundings. The country also has the second position for freedom of press.
Well, what did you think of our list? Any amazing countries we missed, let us know! also, if you didn't check out the video, like and subscribe for more video lists, we appreciate ya!
Do you want latest top 10 list straight to your inbox?
Thank you for subscribing.
Something went wrong.