Here's The Safest Countries in the World to Live. As we all know, living in one of the safest countries, in the world, is often a wish and dream of every single person living these days. People want to remain happy and enjoy a safe life, in an era where restlessness is prosperous everywhere. Safe to agree, you would love to live in one of the most peaceful and safest countries, where you get peace of mind and can enjoy your life. Killings, massacres, and robberies are crimes which have made Earth a hell place for us. people are wishing to take their family and kids, to any of the safest countries, so as to get rid of negative impact of all these crimes affecting their lives. But, its really strange Mexico having the highest number of murder rates in the world, still, being the country with the highest number of tourists. Well, Lets have a look at the Most Safest Countries in the world.
Be sure to check out the Top 10 Most Peaceful Countries in the world as well.
10. Singapore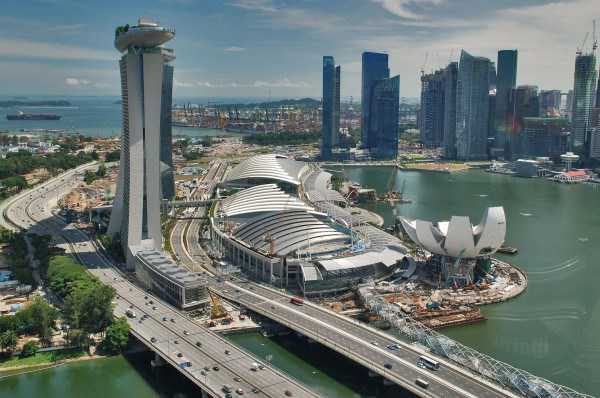 Singapore is 10th safest country and is a major hub for cargo ships and air passengers. Also, considered to be one of the most cleanest places on the planet. Being the safest country in Asia, Signapore grabs the attention of millions of tourists, all over the world. Some of the places worth keeping a eye on in Singapore are: Bird Park, Sentosa Island, and Night Safari moments.
9. Finland

Finland is another safe country and is also one of the most stable countries in the world. Finland sports a strong economy and they practice a true democracy in the World. Finland is the only country with no specific enemies in the world. The northern areas of Finland are nature friendly and are the safest ones. You can pay your visit during summer, or go there to live permanently, as the country has many leisures to offer.
8. Canada

Even Canada has sent its army as a part of NATO, in different countries, and they tend to poke in the problems of other countries. But, the risk of terrorism is comparatively low and its another safe place to live in. Canada is most popular for its coasts and you would love the exceptional views of their several beaches in this safest country.
7. Japan

Japan is highly traditional, cultured, and an extremely safe country. Keeping their culture alive, even with the induction of many outsiders in the country. The main reason for so many people coming out from other countries, is that Japana provides another safe environment to live and enjoy. The violence rate is really low, as they have very strict laws on crimes. You can enjoy the modern designs, with bright lights all night, and also enjoy Volcanoes and natural places, all in one place.
6. Sweden

Sweden is a beautiful country, featuring a scenery-rich place. A country full of lakes and pristine forests, nature lovers take watch. It's a cool place with mountains all over and you can enjoy the ice skating, even in the middle of summer! Weather is moderate, the best part, you are safe while going through all the major cities like Stockholm and Gothen burg, etc. Sweden attracts lots of tourists being safe and heaven-like place for some people.
5. Austria

Austria is also one of most scenic countries in the world. You can enjoy ice skiing, in the hilly areas of Austria, in the winter season. You will get all the kits and desired items from ski sports, available both for beginners and experts. It is famous for the movie: Sound of Music, too.
4. Iceland

Iceland is an another one of our safest countries, full of volcanoes; A place of continuous volcanoes eruptions, travel here if you wish to see volcanoes erupting in the summer. Pack your bags and go to Iceland to enjoy a unexpected, but joyous ride. The beautiful glaciers and snow covered mountains present a great view. Although, Iceland economy went bankrupt in 2009, they have recovered, since then, and joining the safest countries on the list.
3. Norway

A small island country: Nordic (Norway), is by far, the safest and secure country, of all Scandinavian countries. Norway is a prosperous nation and has a great ancient history. Extremely cold, the temperature in Norway can reach up to -40F in winters. The summer is moderate and lovely. Norway is also famous for its beaches.
2. Denmark

Denmark is a small country, with low population profile. Denmark once faced the problem of crimes and terrorism in the country, but they fought valiantly and successfully, again making their country one of the most safest places to live in the world. You can see a lot of traditional items, even in the capital of Denmark.
1. New Zealand

New Zealand is also one of the safest countries in the world, also being  home to loads of spectacular scenery. The cities of New Zealand are worth visiting, and are culturally rich, for people to study the traditional system of people of New Zealand. With a tough and strict criminal justice system, the loss of lives in crimes is almost zero, and the rate of crimes is also the least.
Do you want latest top 10 list straight to your inbox?
Thank you for subscribing.
Something went wrong.