Ever since the fad of off-road cycling arise, mountain bikes have been an in-demand product. Adventurers love to go on a cycling trip with their mountain bikes. Usually ridden on fire roads, logging roads, and mountain trails, mountain bikes are powerfully designed to be ridden in off-road areas. There are many good brands of mountain bikes in the market. We want you to have the best one. Here is a list of top ten Best Brands of Mountain Bikes.
10. Marin Bikes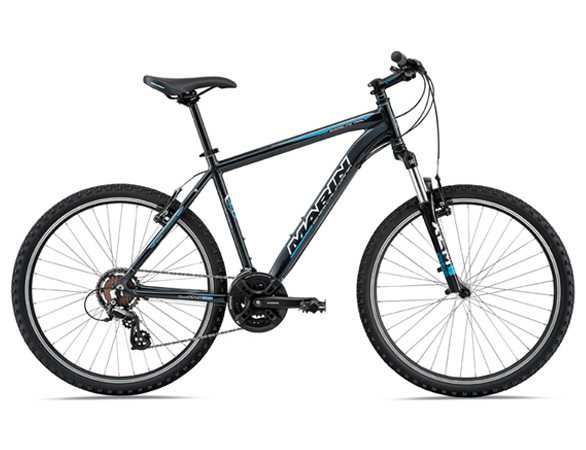 Established in 1986, Marin Bikes is a bicycle manufacturer from Marin country, California. The brand specializes in Mountain Bikes, though it manufactures other bikes as well. Marin started manufacturing full suspension mountain bikes from 1990s. Collaborating with a British engineer, it created a single pivot rate suspension. One of the most popular mountain bikes of America, Marin bikes was sold in 2012 to a European Investment firm. Tom Herington is the current CEO of Marin Bikes.
9. Kona Bikes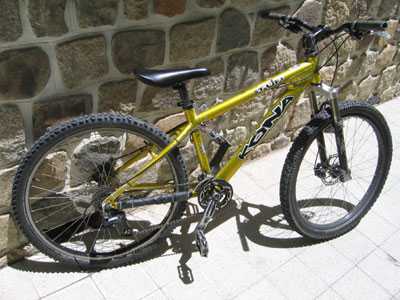 Established in 1988, Kona Bikes is a bicycle company from North America. Owned by Dan Gerhard and Jacob Heilbron, the company has its headquarters in Ferndale, Washington. Sold in over 60 countries, Kona bikes is one of the best brands of mountain bikes. In 1998, Kona developed Freeride mountain bikes that were known to effectively handle extreme downhill terrain. Apart from mountain bikes, Kona also produces road, commuter, cyclo-cross bikes.
8. GT Bicycles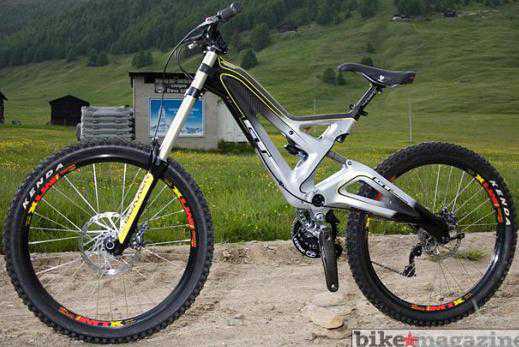 Founded in 1979, GT Bicycles is a huge company that produces mountain, road, and BMX bicycles. Directly controlled by the Dorel industries, GT mountain bikes can be recognized by the triple triangle frame. The letters 'GT' are stamped on the protruding tubes of most GT bikes. GT's mountain bike teams competes in global events such as Downhill, 4X, Trials, Freeride and Dirt jumping. GT  teams compete in road and BMX events as well.
7. Scott Sports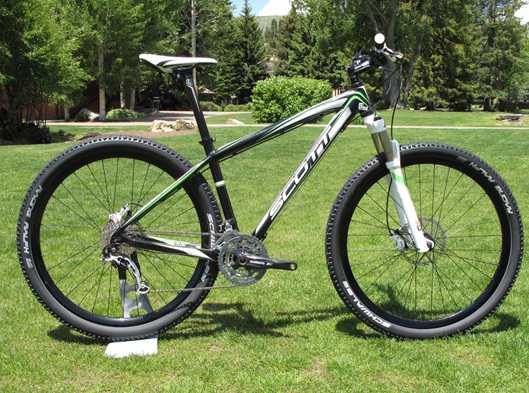 Scott sports is a manufacturer of bicycles, sportswear, and winter products. Scott's first mountain bike, Unishock, was unveiled in 1991. In 1992, a full suspension mountain bike was launched. Founded in 1958, Scott has its headquarters in Givisiez, Switzerland. Scott innovated the clip-on aerodynamic handlebar which was used by Greg Lemond to win Tour de France in 1989. Scott provides equipments to the US Domestic Elite Road Team.
6. Santa Cruz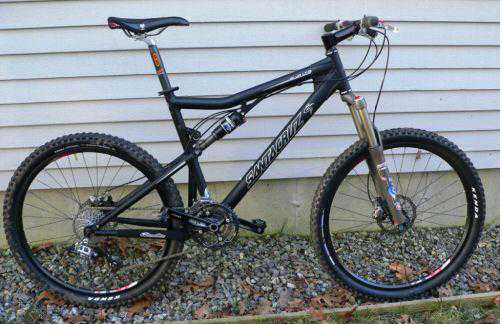 Based in California, Santa Cruz is one of the best brands of mountain bikes. It sponsors the downhill racing team, Santa Cruz Syndicates. Established in 1993 by Rob Roskopp and Rich Novak, Santa Cruz launched its first bike, Tazmon, in 1994. A full suspension bike, Tamazon had a first in the market 3 inch pivot market design. Heckler, a model launched in 1995, continues to this day as well.
5. Merida Bikes
Manufacturing about 2.2 million bikes every year, Merida Bikes is a global player in bike manufacturing. Founded in 1972, Merida bikes is the number 1 bike company in Taiwan, number 3 in China and number 1 in Germany. Founded by Ike Tseng, Merida is the co-sponsor of the Lampre-Merida road racing team. Present in 67 countries around the world, Merida bikes is one of the best brands of mountain bikes.
4. Cannondale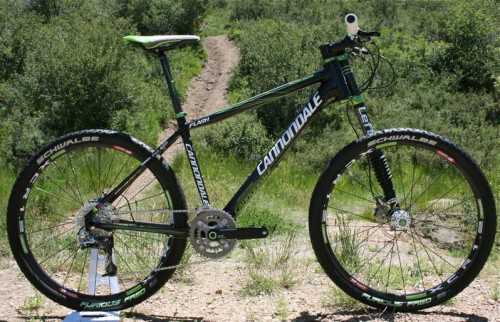 Headquartered in Wilton, Connecticut, Cannondale bicycle corporation is one of the top brands of mountain bikes. Established in 1971 by Joe Montgomery, Jim Catrambone and Ron Davis, the company has is production bases in China and Taiwan. Flash 29er Carbon, Flash 29er, Trail SL 29er, Flash (Hardtail, Women's only), Trail SL (Hardtail), RZ 120 (Full Suspension), Scalpel (Full Suspension) are a few famous mountain bikes from Cannondale. The parent company of Cannondale is Dorel industry.
3. Specialized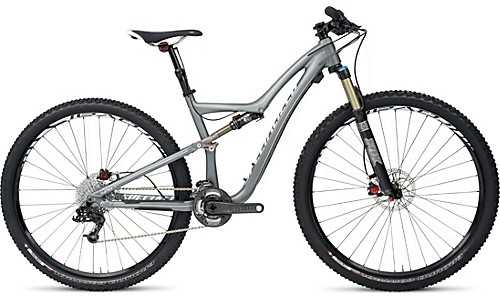 Established in 1974, Specialized forms one of the best mountain bikes in the world. Headquartered in Morgan Hill, California, USA, Specialized introduced worlds first carbon fiber mountain bike, Epic, in 1989. At an estimated revenue of $500 million in 2011, Specialized is one of the most popular mountain bikes company in USA. Specialized sponsors many professional biking teams and athletes. The company is known to aggressively protect the patent of its products, suing a product that even distantly resembles a Specialized bike.
2. Trek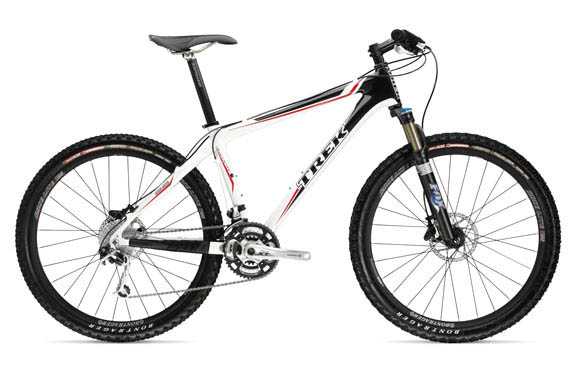 Headquartered in Waterloo, Wisconsin, Trek was founded in 1976 by Richard (Dick) Burke and Bevil Hogg. Distributed in 90 countries world wide, Trek produces one of the most popular producer of mountain bikes. The main production base of Trek bikes is Taiwan. At an estimated revenue of $600 Million in 2006, Trek's parent company is Intrepid corporation.
1. Giant Bicycles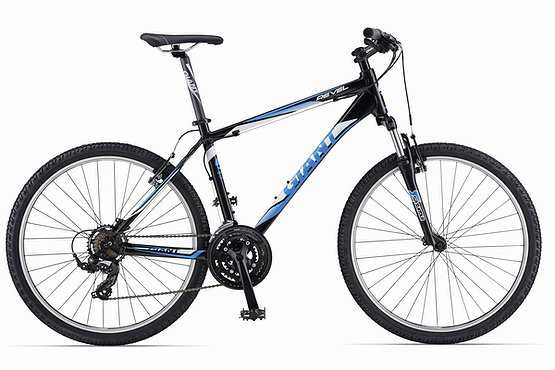 Known as the world's largest bicycle manufacturer, Giant Bicycles is a bike producer from Taiwan. Founded in 1972 by King Liu and his friends, Giant bicycles recorded a usurious revenue of 1.8 Billion US Dollars in 2012. In 2006, Giant introduced one of its most famous bikes 'Maestro suspension'. Talon (Hardtail Cross Country), Rincon, Revel, Yukon, Yukon FX, Brass, STP, XTC Advanced SL (Hardtail Cross Country Race), XTC Advanced, XTC, Anthem Advanced (Full suspension bikes) are a few most famous mountain bikes by Giant Bicycles.
Do you want latest top 10 list straight to your inbox?
Thank you for subscribing.
Something went wrong.