Boredom is a blessing for busy people most of the time but it becomes a torture when you remain free all the time. You can keep on staring the walls of your room for long hour neither you can sleep all day long. So what things do you need to do when you feel bored. People are always searching and asking for this long awaited question that how can one enjoy the happiness and diminish boredom at home. Well we have come up with some of the best things you can do when you are bored at home.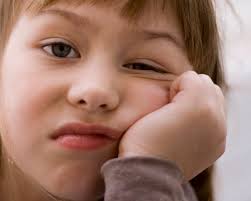 1.
You are reading this article because you are getting bored at home and need some things to enjoy and let time pass easily. So one of the easiest ways is to turn on your PC and surf the web, read interesting articles, watch online videos, play flash games and whatever. This helps in getting you a good entertaining time pass activity.
2.
The second thing you can do at home is while no one is there that you can dance restlessly in the entire house and enjoy your day and make it a really memorable one. Turn on your favorite music or song and just start on dancing like there is no tomorrow.
3.
Be neat and tidy and clean your entire room or even the complete house including garage. This may seem poor to some people but do you know it's the best activity to end boredom at home and you would love doing it. Keep all things in order and arrange them accordingly.
4.
Trying a new or even your favorite recipe at home is another great thing you can do when you feel bored at home. You can come up with an idea of making a delicious pizza or some lovely Chinese dish you may have dreamt of getting.
5.
If you are getting lazy and don't want to do anything really creative or productive anyway you can still fight boredom easily by day dreaming. I think its indeed the best activity on the list to enjoy your time. You can think of yourself that what will you be like, your partner or whatever. Think of your future life and make the fun plans.
6.
When was the last time you had a relaxing bath. Oh that might be really long ago. Well today you have the time to take relaxing bath in your bath tub. Fill it with water and slide in, listen to soft music while you are enjoying your bath. To make it even more fun you can bathe nude in your little pool.:p
7.
Well another creative activity to try at home is to build miniature models of anything you like. You can make a model of almost anything you like. It can be a cottage, castle a building or whatever fantasies you the most. It has a unique attraction and will surely ward your boredom away from you.
8.
Watching soap operas are another easy way to pass your time in a good manner when you are bored at home. They can take up hours and hours and the ultimate entertainment they provide is worth mentioning. Keep your snacks by your sides and keep on watching all day and night and you won't feel bored even a minute.
9.
As mentioned there are a plenty of things you can do when you are bored at home and one of these is to give yourself a makeover. Keep out the latest fashion magazines and check out the new and latest fashion ideas, looks and a lot more and try to copy them. You are going to be loved by cute girls in the party.
10.
Some of the other activities includes that you read novels and poems in your free and leisure time. You can even write your own book and it will be fun doing this. Writing or publishing book or a poem is something you will love as it will surely make you popular among people and if people like your writing you can even become one of most famous writer too.
Well this is the list of the Top Ten Things to Do when you Feel bored at Home. We hope you will love doing these activities in your free time. If you do have any more things to do to fight boredom please mention them below in comments. You can read more detailed article on Things to Do When Bored At Home
Do you want latest top 10 list straight to your inbox?
Thank you for subscribing.
Something went wrong.