Movies are a mass media that affect humans and have the greatest amount of influence on human lives among all other forms of media. We are always up for watching good cinema anytime of the day. While every individual has his favorite genre of films, there is one kind of films that is a favorite among every age group, which is comedy. Where films play such a big role in our lives, we understand that comedy is the genre that lightens and brightens us up and actually works as a stress buster. And what's life without that dose of fun and humor anyway? So here's raising a toast to the best comedy films we have watched till date. Well, honestly, it was very tough picking out just ten movies from the hundreds and hundreds I have watched. After a lot of thinking, I came up with these ten personal favorites- the ten funniest movies.
10. Horrible Bosses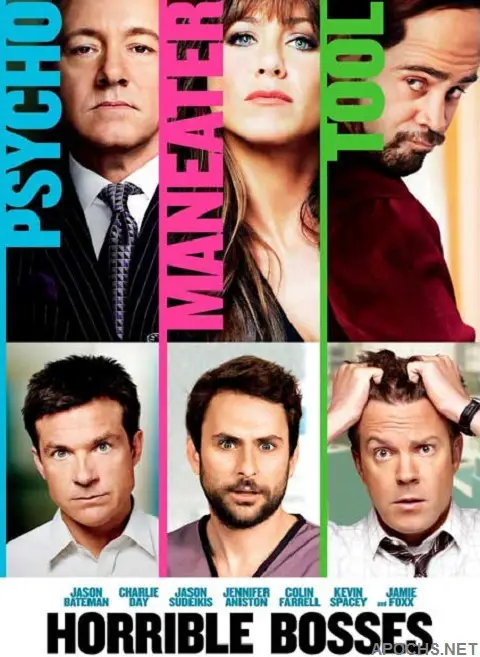 This film somewhat portrayed every man's (and woman's too) misery and agony and at some point, every working professional could connect with the story and boom! It's an instant hit among people. The film is about three friends, whose bosses have made their lives miserable beyond imagination. One boss is a sadist, one actually sexually harasses her assistant and threatens to tell his fiancée that he had sex with her, if he did not have it and the third one is a cocaine addict boss who is incompetent to run a company. Frustrated by their bosses, the three friends meet up and after a lot of discussion and initial hesitations, decide to kill their bosses. They decide to kill each other's bosses, so that it looks like an accident and not a murder. What follows is a series of events that were not a part of their plan and at the end they end up in better positions than where they were. The film was a dark comedy and received mixed response, but the best part was that everybody could actually relate to many parts of it.
9. Sex Tape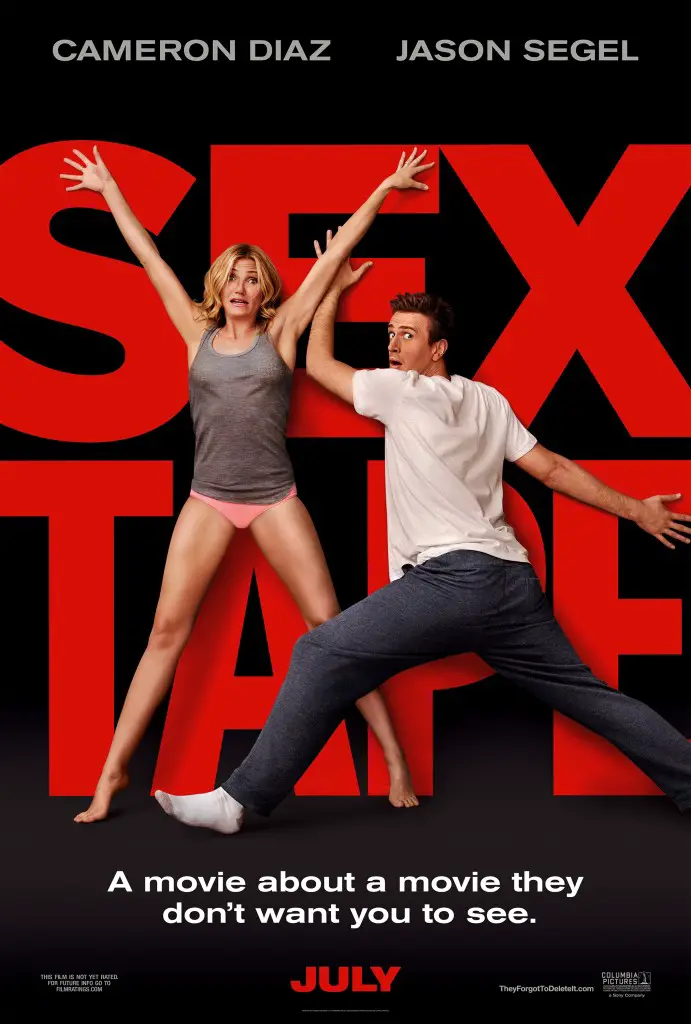 The recently released film starring Cameron Diaz and the How I Met Your Mother guy Jason Segel has actually made its place in this list because of its quirky comedy. This couple, Jay and Annie are 'sex addicts'. They have sex whenever they get a chance, after having two kids, there sex life somewhat gets off the track. So one night when the kids are away, they decide to have that spark back. They shoot the entire video of their sex and while deleting, the video accidentally gets sent to every iPad the couple had gifted over the years. Following this, the events take a nasty turn and finally they are able to delete all the copies, except one. That one copy they watch together for the last time and then destroy it. I absolutely loved Cameron Diaz in this laugh riot.
8. The Hangover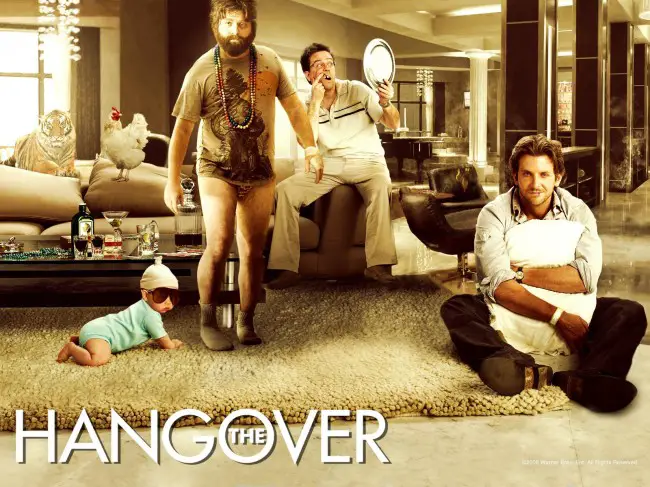 Hell breaks loose when Justin Bartha decides to go on a bachelor's trip with his friends before his marriage to his sweetheart, Tracy. Four guys- Doug, Phil, Stu and Alan set out for Las Vegas in Alan's father's Mercedes Benz. All's well till the four get drunk on a rooftop. The next morning they wake up and cannot recall a single event of the previous night. Their friend Doug is missing, they find a tiger, a chicken and a baby in their room. What follows next is a series of weird events that take the trio through a roller coaster ride in order to decode the events of the night and also to find their friend. Finally, just four hours before the marriage, they find Doug, the groom. Bradley Cooper looked as awesome as ever.
7. 17 Again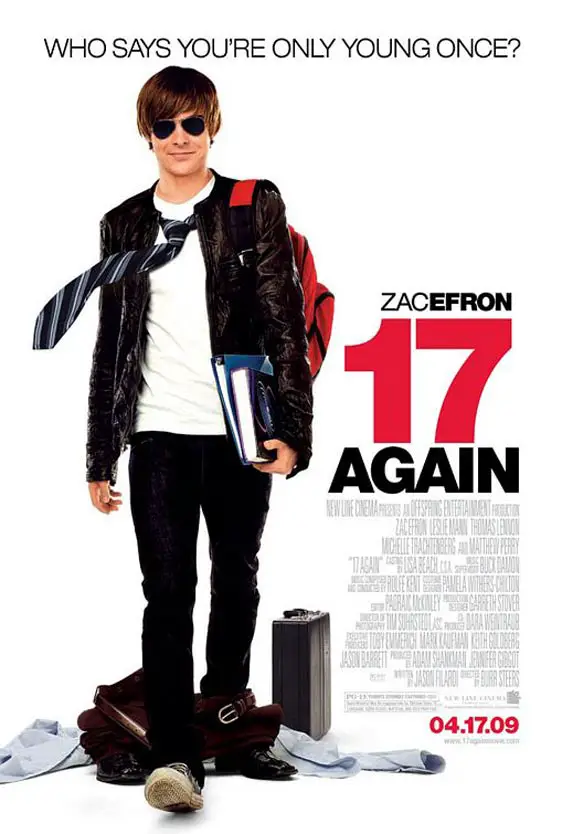 What happens when a 37 year old man gets to turn 17 and revisit his high school days? Does he correct the mistakes he made as a teenager? Does he befriend his son and daughter who are actually high school age now? This film is a laugh riot. F.R.I.E.N.D.S guy Mathew Perry is a 37 year old man who has separated from his high school sweetheart and his kids have nothing to do with him. He is refused a promotion in work too because of the lack of higher education. Frustrated, he accidentally turns 17 again one day and relives his high school days. However, life is not so easy for him. But as time passes by, he realizes it was because of his own selfishness that he lost his wife. Back to his old form, he makes one last attempt to get back his wife and finally they reunite. Isn't that great? The scenes where the 17 year 'old' man acts as a savior for his kids are favorites till date.
6. Death at a Funeral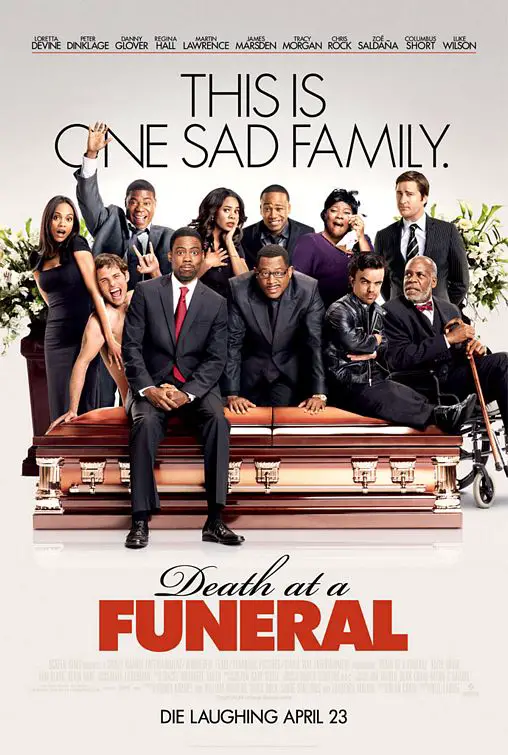 Both the American and British versions of the film are equally funny. With a backdrop of a funeral, the events take a fun turn. Director Frank Oz (The British version of the film released in 2007) takes us through a fun ride on the funeral of Daniel and Robert's father. One incident after the other keeps happening and they take a funnier turn every time. The mistaken drug, the dead father's secret boyfriend, the cousin's one night stand, cousin's fiancé, every twist was epic. The ones who have watched the film will know what I am talking about and the ones who haven't, need to watch it RIGHT NOW!
5. 40 Year Old Virgin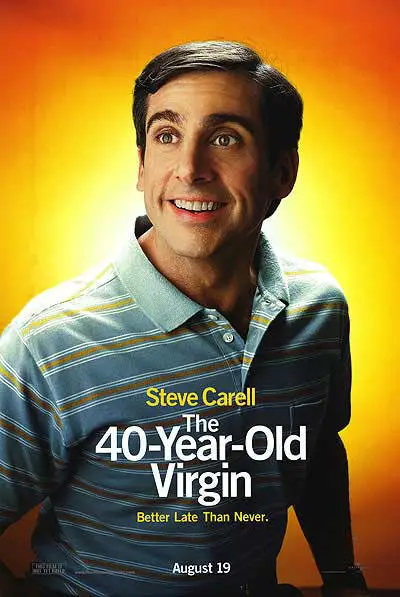 Seldom comes a film whose name says it all. This film not only has a quirky name but also a quirky and fun plot. This film where Andy plays the protagonist is a 40 year old who hasn't resorted to sex ever. He has a somewhat unsocial life and works at an electronics store. He befriends his co workers and they learn about his virginity, as a result of which they vow to resolve his virginity issue. They even hire a call girl for him. But fate has other plans for him. Finally he marries Trish, the mother of a teenage daughter, who he fell in love with and loses his virginity on the night of his marriage. All's well that ends well!
4. Euro Trip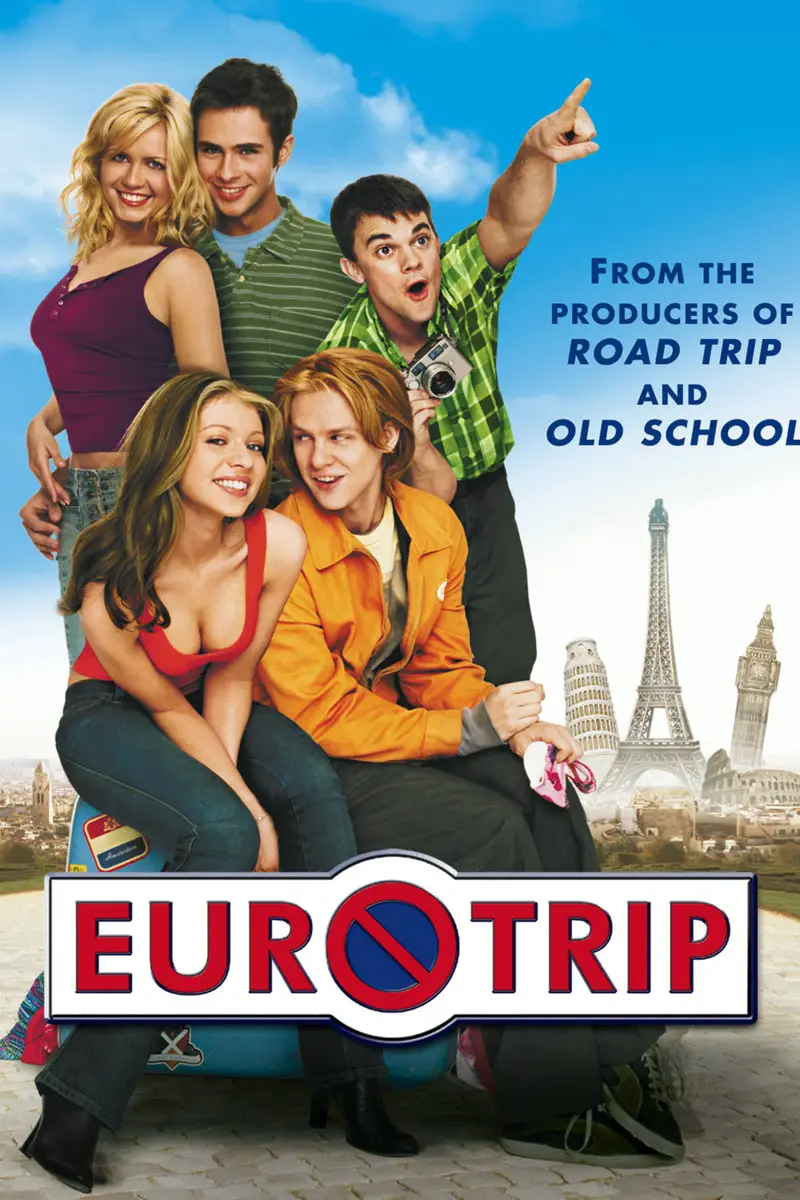 Its true when they say that 'Pen is mightier than the sword". An entire film was made out in the name of a pen friend. Scott, the protagonist accidentally insults his German pen friend Mieke, who he mistakes the name for Mike and insults her badly. What follows next is an attempt to find Mieke, who he has feelings for and apologies to her in person. With Scott are three other classmates from his high school. What happens next is a series of nasty events that make their destination of Berlin seem impossible. However, after making us laugh for hours, Scott finally traces Mieke and all's well in their life again.
3. Dumb and Dumber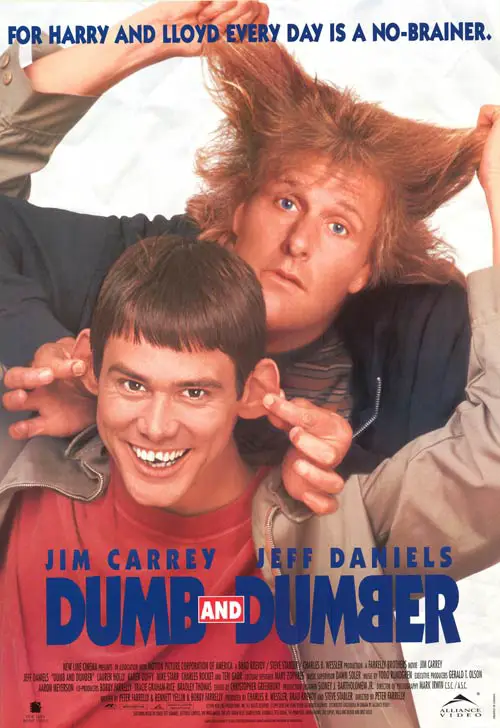 You know it is gonna be a laugh riot when it has Jim Carrey in any frame of it. It did not receive much of critical appreciation as the storyline was average, but Jim Carrey and Jeff Daniels who played best friends and roommates in the film, uplifted the film with their tremendous acting skills. Carrey won the 1995 MTV Movie Awards for Best Comic Performance. The film had a sequel, called Dumb and Dumber to and it even had a prequel.
2. Forgetting Sarah Marshall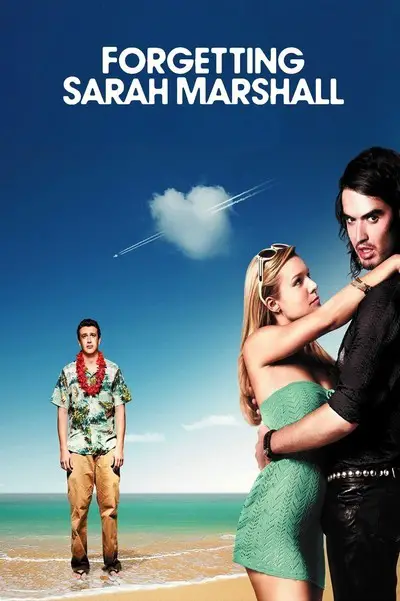 Another Jason Segel movie in the list. This man, I tell you, has got some serious talent in making people laugh. This film, as the name says, is an attempt by the protagonist in forgetting his five year long girlfriend Sarah Marshall, who had been cheating on him for over a year. The poor guy finds Rachel, played by Mila Kunis and develops feelings for her. After many chance encounters with Sarah Marshall and her new Rockstar boyfriend, Jason Segel realizes that he is in love with Rachel and the film ends with the two hugging and kissing each other.
1. Borat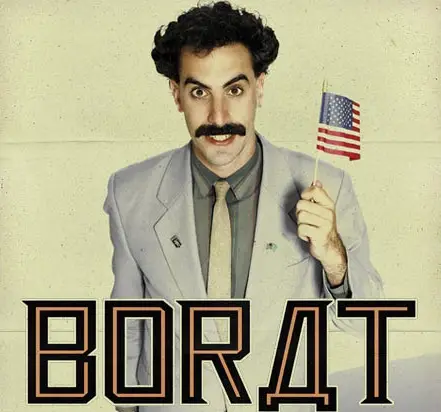 With this we come to the end of the list. The best things are truly reserved for the last. This movie is a cult comedy, released in 2006. It has won several awards at the 79th Academy Awards and the Golden Globe Awards. Though it had a limited initial release because of the controversies it created, it received immense critical acclaim. This film was loved by one and all and each one of us needs to watch it at least once to enjoy a good laugh.
Do you want latest top 10 list straight to your inbox?
Thank you for subscribing.
Something went wrong.